I guess it's that time again. By "that time," of course, I don't mean it's rotation, because we're still a bit away from that, but I mean it is time to look ahead to the phasing out of Theros block!
You may wonder why I've been talking so much about rotation, and it's because at this point of the year, the most important thing isn't what new cards are dominating Standard (hello, Hangarback Walker) or what players are competing at the World Championship (which takes place next week at PAX Prime and is going to be awesome). Rather, it's about looking ahead. There are a lot of people worrying about current events, and a lot fewer people worrying about what the landscape is going to look like two months from now.
And where others are looking away, we're looing deeper. I've written in-depth over the past month or so about the way I see things progressing over the next few weeks and months in Standard, and considering that's the place to put most of your money right now, I feel that's justified.
The rest of this content is only visible to ProTrader members.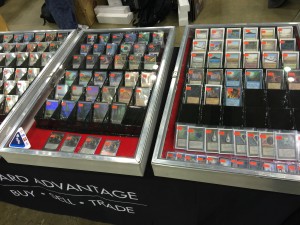 ProTrader: Magic doesn't have to be expensive.