BRIEF INTROSPECTIVE INTRODUCTION: I was reading a strategy article this morning, and the author mentioned off-hand how exhausted he was of having to write about Abzan. It made me realize that even though Magic finance has its share of redundancies (do you know what "spread" means? Because it's very important!), at least our primary focus doesn't get bogged down by "that deck won again!" I dunno, it made sense to me when I thought it, but I also hadn't had my first coffee. Anyways, have a great day and enjoy the article you're about to read!
---
CHAMPIONS OF KAMIGAWA
I want to say one thing that is positive (kind of) about this set before we dive into it, and while this would probably fit best under the analysis portion, I think it needs to be front-loaded so that the prices all make sense. Champions of Kamigawa has done something that I've never really seen happen before, in that the overall value of the set surged with the popularity of Commander. This set's EV was largely in line with Betrayers and Saviors, and now… well… it's better. There were a handful of years where this set was nothing more than the Sensei's Divining Top lottery, so it's pretty interesting to see that there is still some hope for sets even after they are several years out of print.
The rest of this content is only visible to ProTrader members.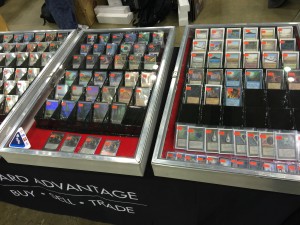 ProTrader: Magic doesn't have to be expensive.