By Guo Heng
Battle for Zendikar spoiler season official begins next week, but the hype train for the set has been revved up to Shinkansen-mode after last weekend's big reveal at Pax Prime.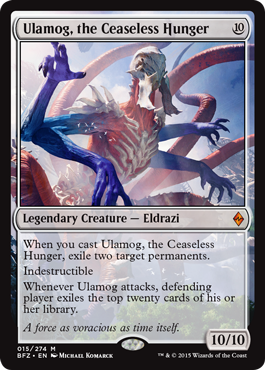 Who am I kidding. Any Magic player who is not living under a rock would know that the hype train is currently fuelled by these sweet reveals:
The initial disappointment with the enemy fetches not being reprinted in Battle for Zendikar  was short-lived. Wizards are well aware of their unique position to be able to print literal $200 bills and they are not shy about doing so, which I think is great as Magic is a trading card game at heart and these are the elite of the elite gems to aspire towards in terms of collecting. Wizards pulled out all the big guns for the Zendikar Expedition lands: full art, foil, and with a special border (a.k.a. Battle for Zendikar is likely to be the only set where you can find these).
I wouldn't be discussing the ultra-rare Zendikar Expeditions pulls. My fellow MTGPrice writers, Travis Allen (@wizardbumpin) and Derek Madlem (@GoingMadlem) wrote extensively about the Zendikar Expeditions lands on Wednesday and I would highly recommend reading their articles.
I would be discussing about the other set of lands that are fuelling the hype train.
The rest of this content is only visible to ProTrader members.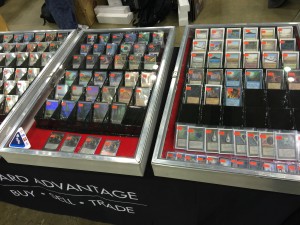 ProTrader: Magic doesn't have to be expensive.