MTGPrice's Travis Allen and Sigmund Ausfresser have both covered very well the common-sense idea that the Expeditions lands included in the rare Battle for Zendikar pack will lower prices, both by increasing the number of packs opened by gambling-minded players and adding pricey top-end cards that will put downward pressure on everything else in the set. I agree with their assessments, but you've already read all about those factors, so I'm not going to continue to harp on it. Cards in this set will be worth less than they would be should the Expeditions lands not exist. We get it.
The rest of this content is only visible to ProTrader members.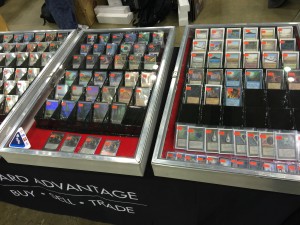 ProTrader: Magic doesn't have to be expensive.