The premise of the "GP Floor Report" has become widespread in the MTG finance community.  Players and speculators around the world benefit from the most up-to-date price action at these significant events.  Last weekend was no exception – Grand Prix Columbus was filled with Magic vendors eager to acquire key cards to add to inventory.
There was one distinct difference this time: I was there.  This is truly a rare occurrence, as my travels to large events are often severely inhibited by adult life.  But with a Legacy Grand Prix exceeding 2,000 players less than two hours away, there was little to stop me from attending.  And while I'm sure many of you would be thrilled (more like entertained) to read about all the misplays that contributed to my woeful 2-4 record, I think there's a different priority worth focusing on: the finance.

The rest of this content is only visible to ProTrader members.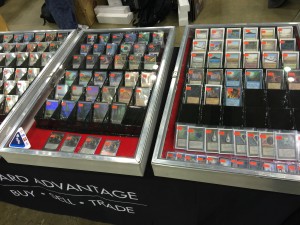 ProTrader: Magic doesn't have to be expensive.