If you've been following my articles lately, you'll have noticed that I'm fairly in-tune with the Old School and Vintage markets.  This has become almost a specialty of mine given my interest in such classic formats.  My friend once said "I only like formats where Power is legal."  It sounds elitist, but there's some merit to the sentiment and I'm not inclined to disagree.
Naturally the resurgence of interest in these classic cards has made Old School and reserve list cards especially attractive.  It's been a wild ride since I began the journey 14 months ago in Grand Prix Vegas, where I acquired my first HP Juzam Djinn for $70.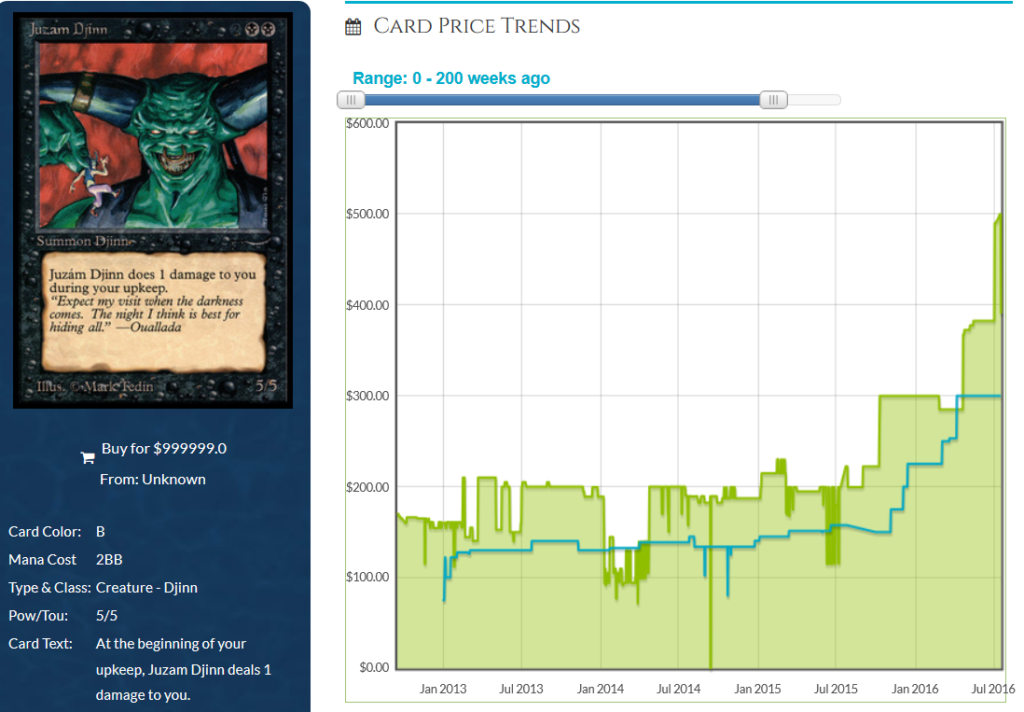 Now that many of these Old School and reserve list prices have gone "parabolic", I have to imagine much of the short-term growth has already been priced in.  Sure, there are a few remaining reserve list cards prone to spike (I'm watching Nether Void, The Abyss, Candelabra of Tawnos, and Dream Halls ).  But for the most part, the easy money has been made on these – it almost feels like the only things that haven't spiked yet are Power and duals.
Throughout all of this hype, I've been severely violating one of my own investing rules.  This week I want to share how I'm deviating from my own prescribed strategy, why I think it's OK for now, and how I've been brainstorming alternate ideas to mitigate the unsuspecting risk I may be taking on currently.
The rest of this content is only visible to ProTrader members.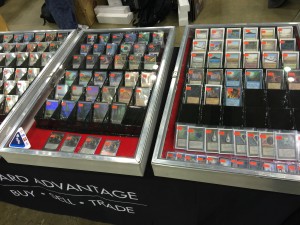 ProTrader: Magic doesn't have to be expensive.