We've been here before.
You know the feeling – you've been eyeing a card for a while, saving resources and trying to find the right condition at the right price.  The card's price stable for years, showing only modest growth.  Then it happens.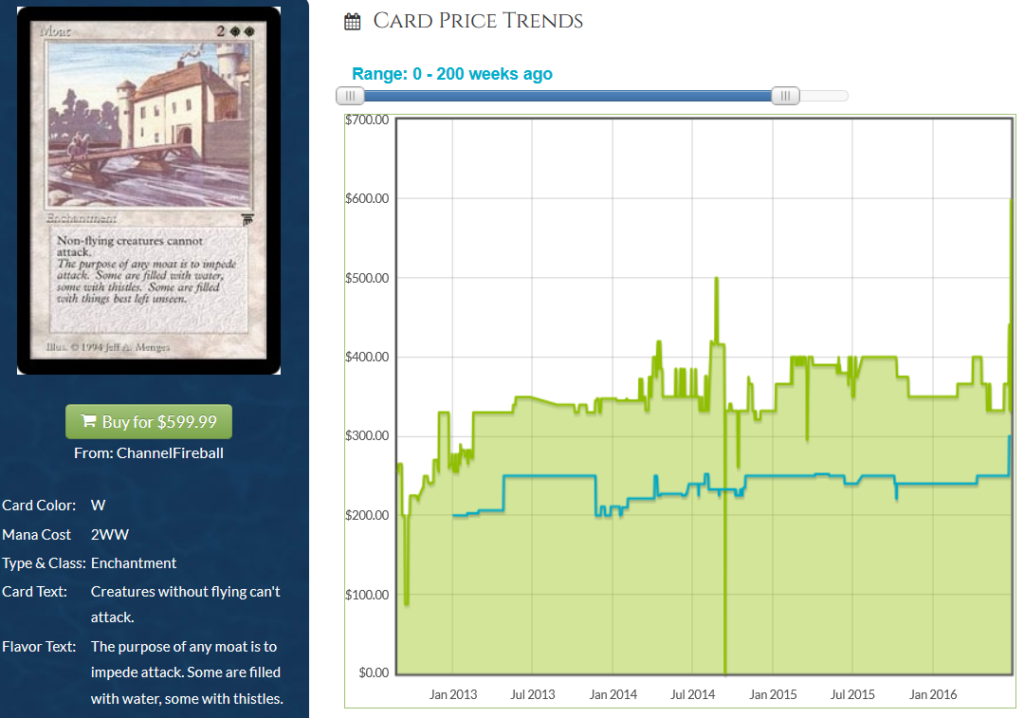 Suddenly that card you were eager to acquire disappears from the internet, only to be replaced by copies that cost nearly twice the price as previous.  This time the buyout happened with Moat, but it has taken many other forms recently: Library of Alexandria, The Tabernacle at Pendrell Vale, Bazaar of Baghdad, Tetravus, Guardian Beast, etc.  The list really does go on and on.
When the spike happens on a card you were eyeing, you develop a terrible feeling in the pit of your stomach.  "Why didn't I just buy the copy when I had the chance?" you may wonder.  For me, this most notably occurred about 5 years ago, when I had funds for an MP Unlimited Black Lotus for the first time in my Magic career.  But instead of grabbing that copy from Star City Games I hesitated – we all know how that story turned out.
Why do these trends happen?  Why do we have these emotional reactions when cards spike – even cards that weren't necessarily on our radar?  What should we do from here?  This week I'll break down the psychology of the classic card buyout and try to explain when you know you're too late to chase.

The rest of this content is only visible to ProTrader members.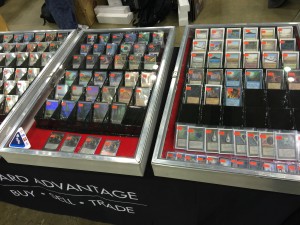 ProTrader: Magic doesn't have to be expensive.