So we are neck-deep in excitement over Kaladesh, and it looks like it's going to be a lot of fun.
I made my Eldritch Moon picks a couple of weeks ago, and my logic stands, though I'm going to be watching some of these prices closely. If Liliana, the Last Hope doesn't lower in price by Christmas, I think we're going to have a new pattern in Standard pricing, reflecting the paradigm of an 18-month cycle.
The final data will be in when Gideon, Ally of Zendikar rotates, and what his graph looks like.
However, this week, I want to look at Conspiracy: Take the Crown and examine what's worth picking up. The set has had a big initial release and maybe it's got another week or two of play, but I know I'm burning out on the set. I've done a lot of drafts and had a good time, but it feels like a lot of durdling and a lot of delaying, and that's not always fun.
I think that we are near the highest point of supply on these cards, and that means it's time to get the ones you want. Some of these picks are growth picks, likely to slowly increase, but some of these are speculative, because they are very good and are waiting to be broken.
The rest of this content is only visible to ProTrader members.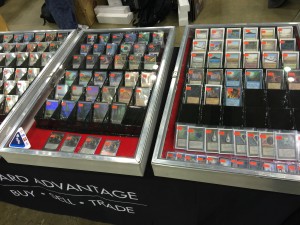 ProTrader: Magic doesn't have to be expensive.