I love promos. Do you love promos? Of course, everybody loves promos. There are hundreds of promos to discuss in all their foily glory and I do own quite a few of them myself. However, foils aren't for everyone. Some people dislike how foils warp in humidity and others dislike when they can't foil out their entire deck, which is sometimes the case in Legacy. So what promos exist for players who aren't fond of foils? Today I will be showing off my top five favorites.
5. Guru Lands
(1999-2000)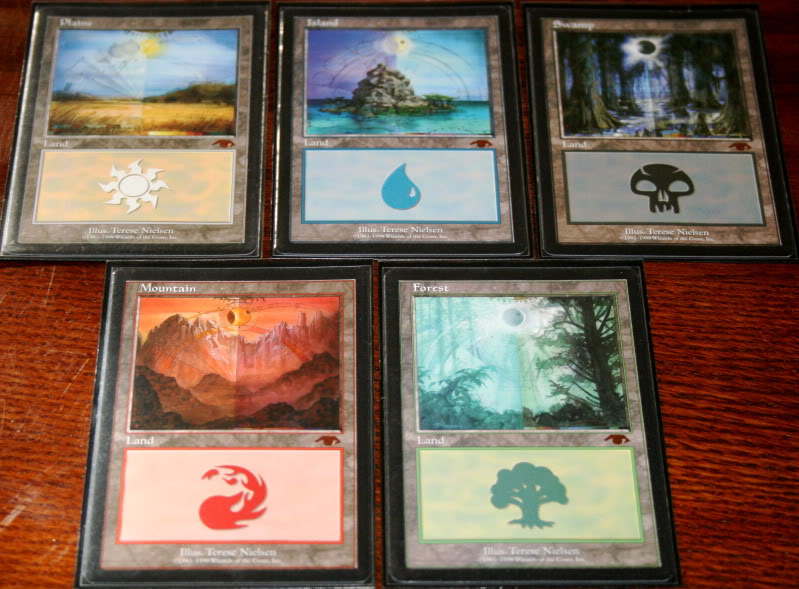 Some of the nicest lands ever printed, Guru lands were given out in a promotion that Wizards launched in 1999 and only lasted a year. What's so special about these lands? Well for starters, they are illustrated masterfully by the talented Terese Nielsen and feature an eclipse panorama that hasn't been replicated since. But let's get to the real issue here, Guru lands are incredibly expensive.
Islands are close to $400 a pop and the others are over $200 as well. Talk about supply and demand.The supply is incredibly low, especially Near Mint copies. The demand is off the charts. There are almost no players out there who wouldn't desire one of these beautiful lands to accessorize their deck. They are more expensive than ANY foil basic land in existence, so if foils aren't your thing you can still give your deck some bling bling treatment.
The reason these don't place higher on the list is because of the price tag. Honestly, while I do absolutely love them and they look amazing on the battlefield as quite the display of opulence, I cannot support their price tag. For that price, you are better off investing in cooler cards, foil or not. The fact that you can purchase a Beta Taiga for around the price of two Guru Forests should really go to show that these promos are just for those with the richest of tastes. Perhaps if you aren't spending your money on upgrading your foils, you may have a bit to blow on those basic lands.
4. Ugin's Fate Ugin, the Spirit Dragon
(2015)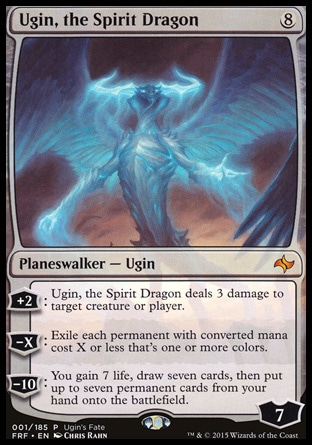 Fate Reforged was the middle set in the Khans of Tarkir block and was released in early 2015. At the pre-release, if you and your clan completed certain tasks you were awarded an "Ugin's Fate" booster pack containing two random cards with alternate artwork. There were 26 cards total that differed from their traditional booster pack art, and they were supposed to depict an alternative future in the story line. By far the rarest and most sought after Ugin's Fate exclusive card is Ugin, the Sprit Dragon.
Ugin, the Spirit Dragon sees play in Modern, EDH, and cubes everywhere. On top of being a highly coveted planeswalker, it is one of only two colorless one printed to date. Ugin has competitive and casual uses alike so it is no surprise that this extremely rare version of the walker commands a price tag over $100. That's a lot of money for a modern-day printed promo, and you can purchase a playset of regular Ugin, the Spirit Dragon for the price of one Ugin's Fate Promo.
The decks that tend to play Ugin can usually be entirely foiled out. But for those who do not appreciate foils, the Ugin's Fate promo makes an excellent substitute and you would only need to purchase one or maybe two copies. Chris Rahn's artwork on it is spectacular but the regular pack artwork by Raymond Swanland is still my favorite.
(2005-2011)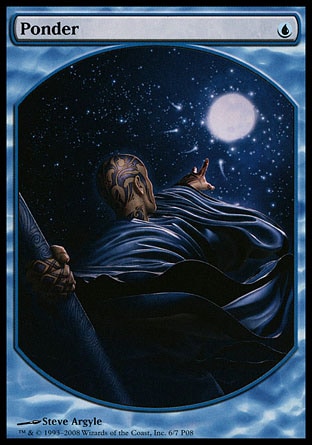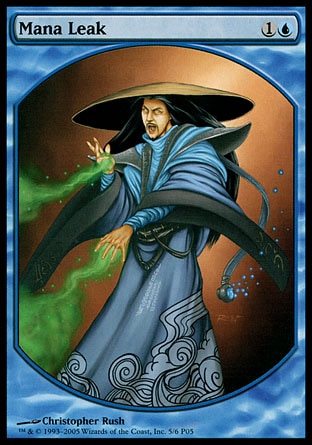 The Player Rewards program was an excellent promotion run by Wizards for about a decade that officially started in 2001. While the promos given out started as tokens, playable cards started being released from 2005 to 2011. JUST in time for me to miss it as 2011 is when I started playing. Tilt. This free program rewarded players for playing a lot of Magic. Talk about a win-win program! Suffice to say, it was a tragic loss to players everywhere when it was discontinued.
All player rewards cards were sent in the mail and they were all textless. The more pricey and coveted cards, the rares, were foil. The commons and uncommons (with the exception of Lightning Bolt) were not foil. Dozens were printed over the years, but my favorites are Ponder, Mana Leak, Lightning Helix, and Terminate.
These cards have been creeping up slightly over the years, as they make great additions to decks that do not aim to be foiled out. All players rewards cards do have foil alternatives available to them but each textless card comes with unique artwork from their set arts, making them ideal candidates for this list.
2. Euro Lands
(2000)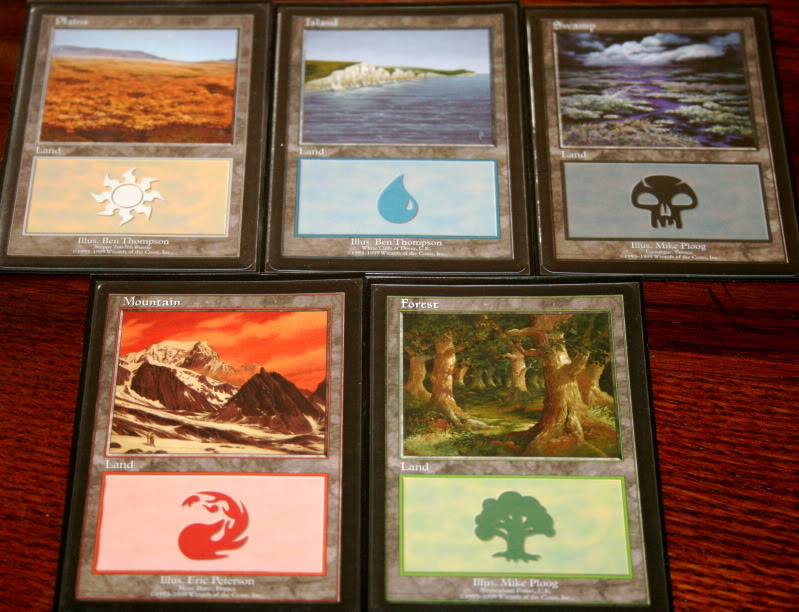 Euro Lands were given as rewards to stores the distributed boxes of Nemesis, Prophecy, and Invasion. There are 15 total lands, 3 of each type, and they are quite hard to find in large amounts or sealed.
The artwork on these stunning lands are all done traditionally and are extremely high quality depictions of the real world. This offers a major contrast from modern-day Magic art direction, as the goal is to create and depict fantasy worlds that offer very little resemblance to the real world. There may be inspirations like steam punk and India for Kaladesh or ancient Egypt for Amonkhet, but when you see the actual world, you are not drawn to the exact parallel in the real world.
For the Euro Lands, the goal is exactly to transport you somewhere that exists here on Earth. I absolutely love that aspect of the cards and they reflect a unique time in Magic's history that I am sure we will never see again. With a price tag much more affordable than Guru lands, these provide an excellent substitute to any foil lands on the market and absolutely earn their high spot on this list.
(2006-Present)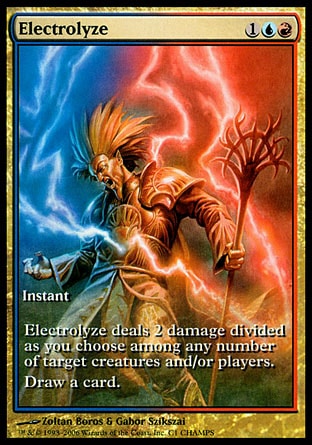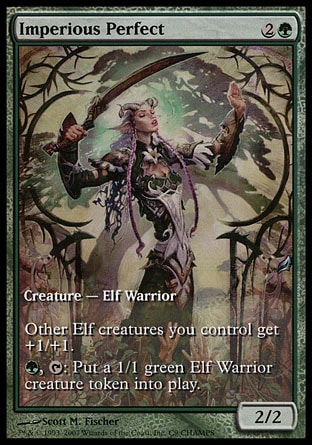 The Champs/States promos and Game Day promos are two different systems, but I grouped them together due to their similarities. States for the US (Champs for the rest of the World) was a yearly program where a Standard tournament was held to determine the champion for a particular region. Though it was eventually discontinued, the most similar, currently running program is Game Day. A few weeks after each Standard-legal set release, there is a Standard tournament to decide who the top players for the format are at local game stores.
The similarity in the promos given is also evident. Along with a higher-end foil promo given to the top 8 competitors, there is a non-foil uncommon card given to each player who participates regardless of finish. In the case of States/Champs, it is the same artwork as a card but given a full-art and border treatment, the likes of which hasn't been replicated again. For Game Day promos, there is an alternate art from the set version, and it is also given a full-art treatment.
I like many of these promos but my favorites are Imperious Perfect, Electrolyze, and Reclamation Sage. I always though Imperious Perfect's artwork was never done justice on the tiny art from Lorwyn, and this is as close as we can get to seeing more of Scott Fischer's masterpiece artwork blown up. When I think of ways to upgrade decks without using foils, these are the first promos that come to mind for me. For that reason, they are the number one on my list.
I hope you enjoyed checking out some unconventional ways to upgrade your decks. The go-to cards many people consider when blinging out their decks are foils, but foils aren't for everyone. I may enjoy foils more myself, but I respect these various promos offering something excellent and different for a different type of collector. What are some of your favorite non-foils you enjoy in your decks. Would you like to see Wizards print more non-foil options regarding promos these days? I look forward to your feedback in the comments. Thanks so much for reading!!
Rachel Agnes is a VSL Competitor, Phyrexian Princess, Collector of all things shiny and a Cube, Vintage, Legacy, and EDH enthusiast.
Catch on Twitch and Twitter via Baetog_.