ADVERTISEMENT:
Readers,
Today it's time to talk about a set that Covid so thoroughly upstaged, you probably forgot it even happened. Mystery Boosters. No, not that one, Mystery Boosters: Retail Edition. Can you name the most expensive card in that set? Demonic Tutor, maybe Bloom Tender, right?
Try Mana Crypt. Mystery Boosters: Retail Edition truly is a mystery wrapped in an enigma. What's even in the set? More importantly, which cards do I expect to tank as a result of this set everyone forgot to buy, if any, and which ones do I see an opportunity to make money on? I'm so glad I pretended you asked that because that's the whole premise to this article. I have some opinions, so let's get into it.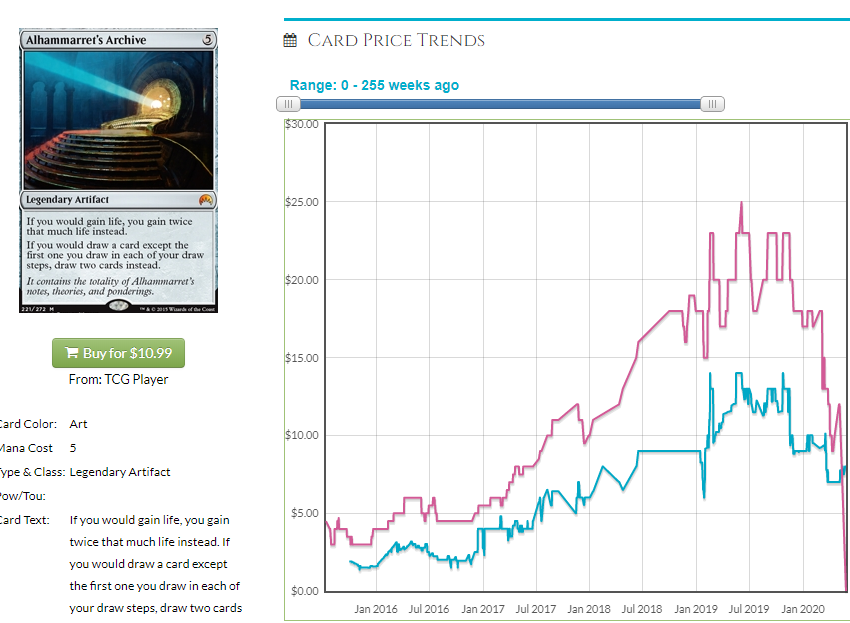 The rest of this content is only visible to ProTrader members.
To learn more about being a ProTrader, click here to see all the benefits.
ProTrader: Magic doesn't have to be expensive.

MTGPrice helps keep you at the top of your game with our daily card price index, fast movers lists, weekly articles by the best MTGFinance minds in the business, the MTGFastFinance podcast co-hosted by James Chillcott & Travis Allen, as well as the Pro Trader Discord channels, where all the action goes down. Find out more.
ADVERTISEMENT:
Please follow and like us: