I had hoped Battle for Zendikar spoilers would give me a clear signal this week. We got a lot of cool cards spoiled, but nothing really sticks out, and I think we need to avoid a repeat of last week. I used a card I'm not excited about reanimating to frame a discussion about reanimation cards, which felt forced to me and resulted in an article a lot of you weren't super happy with the entire way through. I mean, granted, there were good points about cards like Debtors' Knell, but in general, you're not reanimating fatties in EDH as much as you are cycling value creatures. You don't want a full yard, begging to get Bojuka Bogged or Tormod's Crypted. You want to keep bringing back Karmic Guide and Eternal Witness like a cheater. I didn't like writing or reading the comments on my last article.
The rest of this content is only visible to ProTrader members.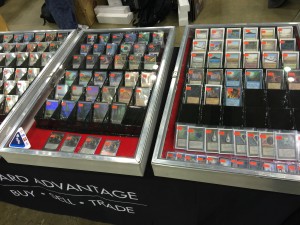 ProTrader: Magic doesn't have to be expensive.