ADVERTISEMENT:
Readers!
Commander 2020 is fully spoiled and the search is on for this year's "one card to bother speculating on" because the last two years of commander precons have been so bad, people just assume that's how this works, now. People seem to have entirely lost confidence in WotC's ability to make precons we care about, and based on the last two years, it's sort of easy to see why.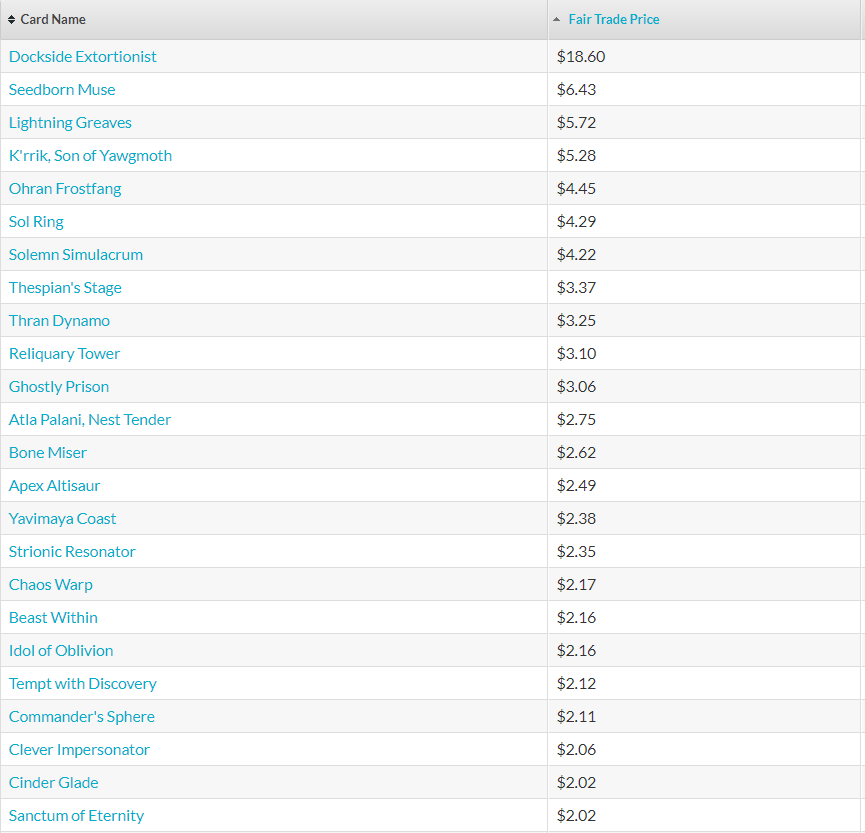 Here is everything worth more than $2 from Commander 2019.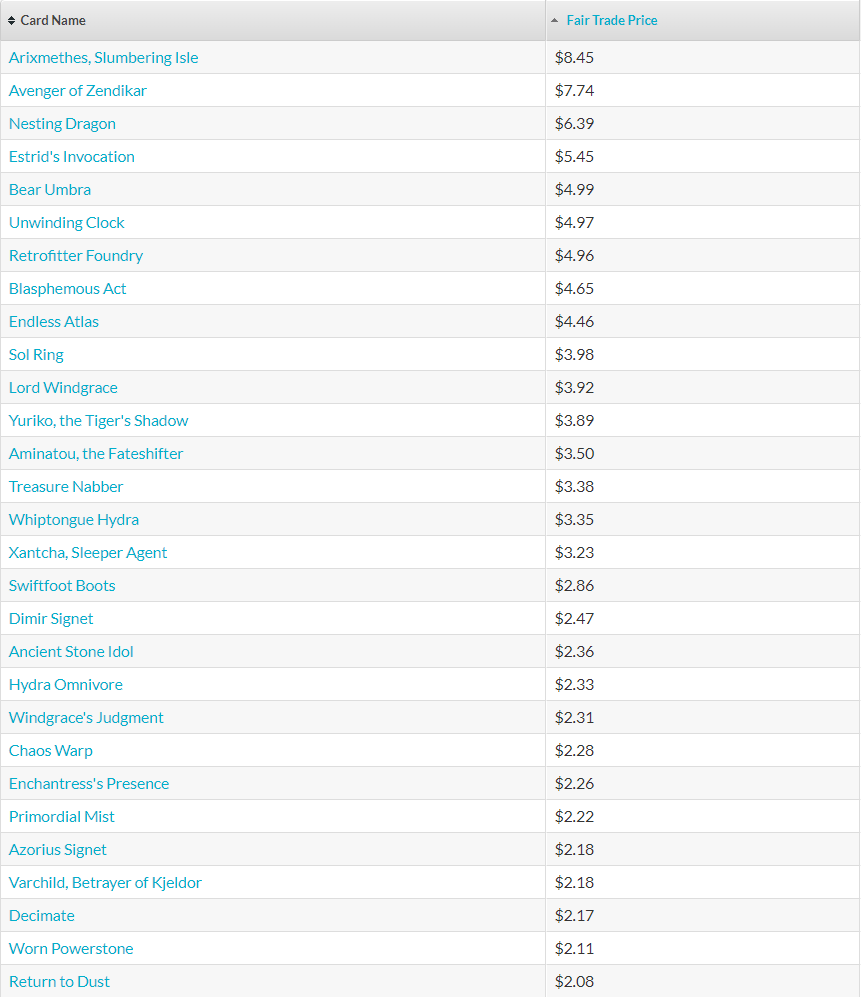 Here is the list from Commander 2018.
These are both pretty short lists. Both times, the second-most-expensive card is a generic Green staple with multiple other printings. Both times the list is roughly half reprints despite each deck containing 15 new cards. Obviously, the sets have been opened to death and they're very available so it would be difficult to have another situation like in the past. Commander 2017 has 7 cards worth more than $10 and the Commander 2016 Atraxa precon sells for $150, even if it's just the shrinkwrapped deck from the Commander Anthology set. Is it just a matter of time for Commander 2018 and 2019 or do those decks just suck so bad that no amount of waiting will improve things? I have a feeling that it's more the latter than the former.
The rest of this content is only visible to ProTrader members.
To learn more about being a ProTrader, click here to see all the benefits.
ProTrader: Magic doesn't have to be expensive.

MTGPrice helps keep you at the top of your game with our daily card price index, fast movers lists, weekly articles by the best MTGFinance minds in the business, the MTGFastFinance podcast co-hosted by James Chillcott & Travis Allen, as well as the Pro Trader Discord channels, where all the action goes down. Find out more.
ADVERTISEMENT:
Please follow and like us: