Magic's structure was the very first collectible card game, commonly called a CCG or now a Trading Card Game, the TCG in TCGPlayer.
A whole lot of Magic's value is tied up in the collectibility of these cards, in how we can get some unique or special or exotic versions of a regular card. 
Interestingly, though, not all collectibles are created equal, and definitely show unequal levels of growth. Let's dive in, shall we?
The rest of this content is only visible to ProTrader members.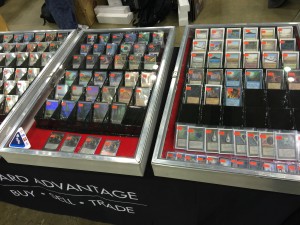 ProTrader: Magic doesn't have to be expensive.
Cliff (@WordOfCommander) has been writing for MTGPrice since 2013, and is an eager Commander player, Draft enthusiast, and Cube fanatic. A high school science teacher by day, he's also the official substitute teacher of the MTG Fast Finance podcast. If you're ever at a GP and you see a giant flashing 'CUBE DRAFT' sign, go over, say hi, and be ready to draft.