My favorite leak of all time has got to be the New Phyrexia Godbook being shared on IRC chat way back in the day. A new favorite of mine, though, is the YouTuber who filmed a couple of box openings for March of the Machine: Aftermath and decided to release those a couple months early.
As a result, we know a lot of the cards in the set ahead of schedule, and if you don't like unofficial spoilers, you can read what I think and avoid specifics card images. I'm not going to post any of those, but I am going to talk about potential gainers based on the cards.
The rest of this content is only visible to ProTrader members.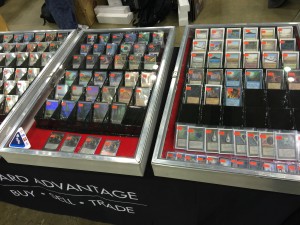 ProTrader: Magic doesn't have to be expensive.
Cliff (@WordOfCommander) has been writing for MTGPrice since 2013, and is an eager Commander player, Draft enthusiast, and Cube fanatic. A high school science teacher by day, he's also the official substitute teacher of the MTG Fast Finance podcast. If you're ever at a GP and you see a giant flashing 'CUBE DRAFT' sign, go over, say hi, and be ready to draft.