So I realized two things recently: I didn't do a set review for EMN; and the world did not end as a result1. When I was finishing up my last piece however, I got an idea for something similar but not quite so well-worn. Welcome to the first ever Format Review!
Okay, so be aware that when I say 'format', I mean Standard. The bar for getting into anything larger than that is much more nebulous, to say nothing of financial impacts in more niche situations. Standard is also the format that is going to drive the lion's share of demand between now and the next format review- unless a card is obviously a multi-format all-star, it usually takes a while for existing lists to figure out what they want to cut. Also, while this article is intended to inform financial decision-making, be aware that it's not a list of cards to go out and buy. Some of the biggest impacts on a format can made by monetarily inconsequential commons and uncommons. Let's dive in!
The rest of this content is only visible to ProTrader members.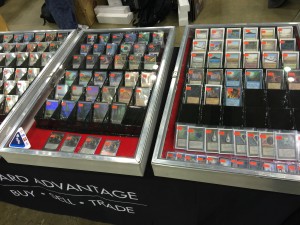 ProTrader: Magic doesn't have to be expensive.
Spell Queller: Okay, so I'm writing this blurb as the Columbus Open is finishing up, and the results for EMN's first weekend look about like what I expected. Spell Queller's presence in the Top 64 was undeniable, featuring 127 of a possible 256 copies. That there were only 12 copies in the Top 8 (albeit 4 in the winner's circle) is pretty surprising, although the lists that weren't Bant Company all seem like good decks AGAINST Bant Company. Spell Queller feels like the type of card that will bend decks towards light splashes for the missing color (GW making sure it has just enough U, etc) because Spell Queller is independently powerful.
Here's how I see it- Spell Queller is the new king of "small ball." While older, sports-inclined players are often referring metaphorically to this, the term has sort of adopted its own meaning in Magic. If tight, technical deck construction focused on manageable curves and prioritizing things like castability and tempo can be referred to as "small ball", and it's theoretical inverse is an EDH deck full of 7 casting cost sorceries and guildgates, then you can see toward which pole Standard players gravitate. In this line of thinking, Spell Queller succeeds at either delaying or blanking entirely anything else in this category. Simultaneously, a 2/3 flier at 3 is certainly respectable, and can therefore play offense AND defense in some situations.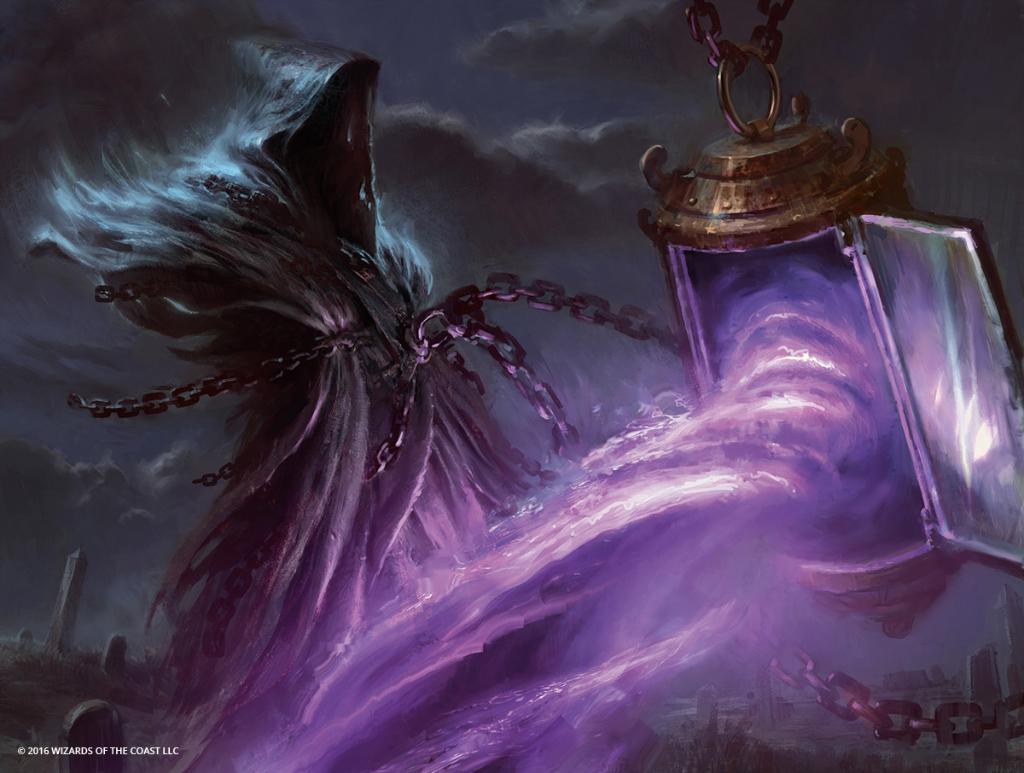 Since Spell Queller is a rare, there are some concerns with regard to price trajectory. If some combination of Tamiyo, Emrakul, and/or Gisela are long-term players (more on each of these later) can maintain a certain percentage of market share, then EMN is likely to be opened in such quantity that Spell Queller sufficiently saturates the market. If the mythics in this set are ALL terrible (which seems highly unlikely), then this time next year Spell Queller could be pretty pricy (although this is predicated on it being the ONLY good card in the set). I can see the current price of ~$11 going up this week fueled by hype following the Columbus results, but I think the weight of its rarity will ultimately cut that price tag by about half. I'm holding off on getting my personal set until I absolutely need them, although I know that I will undoubtedly be playing a strictly worse deck without them. The possibility of this price maintaining or increasing is based entirely on this card being played at the Pro Tour to such a degree that we see a rare 32 copies in the Top 8. It's worth mentioning, though, that given the unique demographics of the Pro Tour, this is more likely than at something like an SCG Open.
Collected Company: This was one of the best cards in Standard BEFORE it got access to Spell Queller. I can tell you from personal testing experience that firing off a Collected Company hitting a Spell Queller and a Reflector Mage is one of the best feelings in Magic- and I played Gifts Ungiven in Extended. Unfortunately, Collected Company already has an established place in Modern, so copies aren't likely to drop dramatically in price, even though the card only has a few months left on the main stage. From the look of things so far though, it's safe to say Collected Company is going to go out on top.
Incendiary Flow: This is pretty obviously one of those things that isn't a "must buy", but it represents a crucial element in evaluating other cards. Every standard environment has a key toughness number, typically either 3 or 4, where that number can be viewed as overall safe. With the printing of Incendiary Flow, we can expect creatures with three toughness to be much less resilient than they were a few short weeks ago. This is perhaps the biggest knock against Gisela (who also gets hit by some of the other popular conditional removal spells, like Ultimate Price). Despite being a sorcery, Flow is quite versatile, being able to target players (and therefore also Planeswalkers), exile creatures like Relentless Dead, AND get recast by Goblin Dark-Dwellers. Expect the inherent value of 4 toughness creatures to increase (although Languish is still a very big deal). This card also makes a timely Dromoka's Command even more of a blowout, since you can either prevent the damage entirely or scale up a three toughness creature to survive it. Incendiary Flow is also the name of my mixtape.
Emrakul, the Promised End: I'm pretty sure that the is the ceiling in terms of finishers in this format. While Ulamog is probably about as good, I don't think there is anything higher on the food chain than an Emrakul on the stack. Now, we will see if this card actually gets played (or rather, 'when'), but not seeing it at all would be a very clear indicator that aggro and/or RDW is pulling an above-average amount of market-share in the format.
Murder: It's strange that we are getting this card back, because I thought Development had issues with it before. It's possible that I'm just remembering concerns from whatever M-set limited format that was, but it's also a potential sign that we will see a lot of pushed artifact creatures on Kaladesh. It also reinforces the control decks being straight UB versus Ubx, by virtue of that BB in the mana cost.
Thalia, Heretical Cathar: This is a card that represents an interesting choke-point for the format, although at this point it is largely theoretical. The worst thing going for Thalia here is her mana cost- 3 is already really crowded, and her functionality is largely dependent on unknown information (what types of lands is your control opponent playing? Is your aggro opponent going to try and be the control in this matchup and just block your creatures?).  I think Thalia's contributions to this format will take longer to become apparent, just because she breaks the fourth wall in a way that requires you to know the environment you expect to be playing in. Unfortunately, after that she STILL has to compete with Spell Queller, Reflector Mage, Eldrazi Displacer, and more for time on the field.
Nahiri, the Harbinger: It's possible that this is the time where you want to reload on Nahiri. The reason why this card was so good before is because the numbers are (or at least feel) very raw. It's as if design and development both signed off on the card without giving it the same kind of due diligence that planeswalkers get since the last time the both slacked off on one (Jace, the Mind Sculptor). The only thing that isn't above average on her is the mana cost, which is in a very awkward WR (although only costing [4] is a great stat!). White and Red are both supporting colors in decks not running Thalia's Lieutenant, so it's very often going to feel like you are trying to hit both of your off-colors to get one of your best cards. If Eldritch Moon makes red good enough to not get laughed out of the room, it's possible that we see a rise in Nahiri-focused control decks.
Dromoka's Command: Still one of the best cards in Standard, and a shoe-in for the Abzan Hall of Fame when it retires this fall. It won't be played in the necessary amount to "make the leap" to Modern, even if it sees occasional use. Start to move your extras.
Cryptolith Rite: I think this is a solid pickup at under $3, just because there will always be that critical mass of small creatures that you can dump out and then cast something insane. I suspect one of the big reveals at the Pro Tour will be some sort of Rite into Decimator of the Provinces deck.
Kolaghan's Command: Speaking of pickups- this card is really cheap right now. I know it's also about to rotate, but it has a much wider base in Modern than any of the other commands (besides Atarka's, which I also love right now). Spend Puca Points on these!
Languish: Still disgusting and holding a lot of people back, while also not having an heir-apparent. The Roger Ailes of Magic cards.
In all seriousness, I'm not sure what replaces this in Standard in the fall. Planar Outburst seems like the best possible option, but that's also giving up a lot of the remaining equity in black. Every aggressive card gets at least somewhat better this fall, even if the percentage isn't very appreciable.
From all of this information, we can begin to build a frame of what the overall environment looks like. I expect the hyper-aggressive low casting cost decks to remain relatively swingy in terms of consistency, I expect various midrange strategies to comprise the majority of the format as a whole, and the control decks will be making deck-building concessions in favor of Emrakul in about a month. Let me know if you think I missed anything crucial to the format's identity, and we will talk about more traditional finance stuff next week.
Best,
Ross