By: Travis Allen
Back when Zendikar came out, I attended the release as a casual player at his first store event. I was mostly hoping to open Lotus Cobra, because what could be more fun than generating boatloads of mana? Nothing. (In fact, to this day, I hold the same belief.) At one point I asked some players if they thought Cobra was the now the best green two-drop, taking the throne from Tarmogoyf. I had a lot to learn. At that prerelease, I also traded the fetch lands I opened for boosters. I didn't need fetches; what I needed was more packs. Just think what could be in the packs! Why, maybe even fetches!
It was a terrible decision. Trading for packs was, and is, a great way to rapidly disintegrate your collection's value. You'll trade real cards for packs, open the packs, end up with $4 in rares, and be down $10 in value. Repeat this cycle a few times and it will be as if you ground your dollars into dust and blew them into the wind. Not only is it a bad idea, it's one which countless new players engage in. In an effort to provide some of our newer friends with known financial pitfalls, today will be a non-exhaustive list of things you should not be doing when trying to keep your Magic collection's value intact. You can find my previous article intended for novices on the topic of trading over here. If you find this article helpful, you would be wise to take a look at the previous installment as well.
Don't Open Packs
A quick rehash of our introduction: don't open or attempt to acquire packs. I'm not going to get into the math, but the long and short of it is that over time you will lose money if you open boosters. This includes trading your cards for boosters, which is a similarly poor choice. Here's an excellent example:
Back when Dragon's Maze released, I watched a casual player come into the store and buy a single pack of DGM. He opened it there at the counter and pulled out a fresh new Voice of Resurgence, whose price tag at the time was somewhere north of $25. What more could you ask for? You crack a single pack and open the best card in the set. The thirst was strong though, and he wanted more. He immediately traded the Voice into the store and used the credit to buy several more packs. After opening all of those, he traded the rares in for more store credit (less than he spent on the packs, of course) and bought more packs. This cycle repeated a few times, until eventually he had a pile of commons and uncommons and maybe a bulk rare or two the store didn't want. Had he walked out after the first pack, he would have gotten a $25 card from a $3 purchase. Instead, he converted that $25 Voice into a pile of worthless pack filler. Regardless of whether or not he was pleased with the end result, those of us playing at home know the score: he got lucky out of the gate, and then pissed his winnings away over the next twenty minutes.
Never trade for packs. In fact, don't even open them. Does your LGS (local game store) give out pity packs? Did you win some packs for 4-0ing FNM or a prerelease? Don't open them! They're worth far more sealed as a sort of unscratched lottery ticket. Rather than crack them yourself, either use them to draft, or if that's not feasible, trade them away for real cards. Four packs should be able to buy you a Flooded Strand from someone who knows less than you do. Imagine you had opened those four packs instead, and you found three bulk rares and a Strand. You'd consider that a win, right? So why gamble against the odds when you can just trade for the useful cards outright?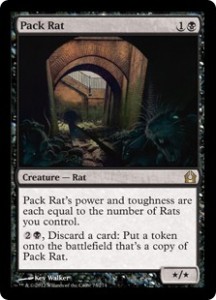 Stop Foiling Standard Cards
I enjoy cool foils. They're flashy, they're special, they're ostentatious, and they tell other people that you're cool (well that's the idea, anyways). What they also are is a luxury product. In a hobby that is entirely a luxury activity, these are the most luxurious of the luxury items. They are the $10,000 gold iWatch in a sea of $400 iWatches. Both are a luxury good, but one of them is way more excessive than the other.
When you have a large collection and you're heavily invested in the game, foils are fine. They feel much more special, and it's a pleasurable experience hunting down key foils for your EDH or Modern deck. As a newer player, though, they represent deep cash sinks that will tie up large portions of your collection's value for no real reason. What do I mean by that?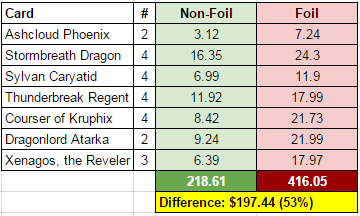 These are the rare creatures (and planeswalker) from Chris VanMeter's Syracuse-winning  RG deck. Notice that if you foil out just the main deck rare creatures, it costs you an extra $197—nearly doubling the cost of the deck! Foils creatures don't have extra stats or cost one less mana. Non-foil Thunderbreaks kill just as fast as foil ones do. Why sink an extra $200 into your deck that you don't need to? This isn't a timeless EDH deck that you'll play for months and years to come. It's a Standard deck that will be hanging around for a few months at best.
Foiling our your Standard cards is a complete waste of money. It doubles the cost of the cards, making it harder to put together a deck, it makes it more expensive to keep up with weekly metagame changes, the cards fluctuate in value rapidly as they are highly dependent on being good from week to week, and you stand to lose huge value when single-format staples rotate and hemorrhage value, as Stormbreath Dragon or Thunderbreak Regent will.
Obtaining foils once you've established a solid collection and are ready to invest some money in eternal decks is fine. Buying into foils for Standard decks, especially when you're new, is a fool's game.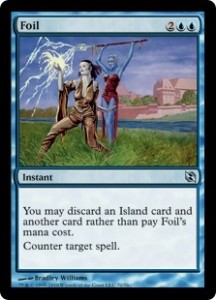 Keeping Multiple Decks Isn't Sustainable
When reading articles by Chapin, you'll notice he talks about a gauntlet. The idea is that you have available to you the top three to six decks of a format so that you can test your deck against what you expect the room to look like. This is a great tool for those testing for the Pro Tour. For those grinding LGS events to win store credit, it is a less great idea.
Maintaining a deck costs at least a few hundred dollars in cards, especially if you're trying to keep it updated from week to week. When you start trying to do this for multiple decks, you're rapidly going to deplete your resources, and instead of having one complete and battle-ready deck, you're going to have three knives to choose from when everyone else is showing up with a gun. Don't handicap your weapon of choice by trying to maintain too many decks at once. Instead, pick a single deck and focus on that. Acquire the cards for that deck, not other decks. Yes, that guy may have an Ojutai, but that doesn't mean you should trade your three Siege Rhinos for it because you "may want to play UW at some point." Hold your Siege Rhinos so that when someone has Thunderbreak Regents, a card you actually need, you have something to trade for them. Focusing your efforts, and your trade fodder, on a single target means that you'll be able to keep a complete, competitive deck together. That complete, competitive deck is then capable of winning you events, and hopefully will start growing your collection.
I've watched people try to build the top three Modern decks and it's painful to see them flounder. They've got most of Abzan, but they're missing most of the shock lands and a few Tasigurs. They've acquired most of Affinity as well, although they don't have any Glimmervoids or Etched Champions yet. There's also a UR Twin deck, but they're missing the Blood Moons for the sideboard that are integral to the deck's strategy in multiple top-tier matchups. The end result is that none of these decks is capable of performing well. Meanwhile, they've got the value they need to finish any one of the lists, but it's tied up in cards for another incomplete deck. A half-built Affinity deck is essentially wasted money. What is that $400 worth of artifacts doing for you if it isn't playable? Wouldn't it be better off as the last several cards you need for Abzan so that you can actually play it?
You will meet a lot of people with a lot of cards. There's always a player at my LGS that's amazed how varied and deep my collection is. I can field most any Modern deck, and plenty of Legacy ones. Do you know how long I've been playing though? Over twenty years at this point. You don't end up with this many cards within a year of playing. Focus on one deck for Standard, build that deck well, and let your collection grow as it will.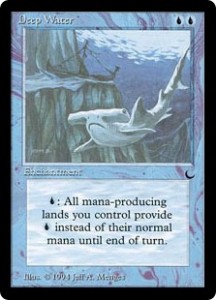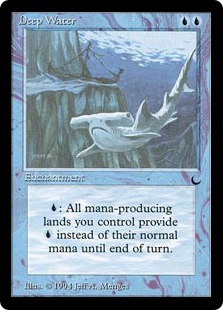 Don't Invest Too Deeply
You've been playing for nine months and you're enjoying the game. While watching a streamer jam Legacy queues online, you decide that the latest Stoneblade list looks awesome. You decide to start working towards the deck so that you can have a Legacy list together and begin playing in local events. Two weeks later at FNM, someone has a Tundra in her binder. It takes thirty minutes of negotiations and several playsets of Standard staples, but you're successful. You picked up a Tundra. Awesome! Now only…74 more cards to go. Oh. Nice $200 bookmark you've got there.
Modern and Legacy are great formats, and I enjoy playing both. There's lots of articles about how to get into Legacy, and in fact a series even runs here on MTGPrice. It feels like every other week there's an article about budget Legacy decks, or how Legacy is cheaper than Standard, or how to trade into Legacy staples. These are all fair pieces, but one thing they tend to gloss over is the opportunity cost and loss of liquidity that goes with trading into Legacy.
After you trade for your very first Tundra, what next? You had $500 worth of cards in your trade binder and you just used half of it to acquire a card for which you will have no use for another nine months. Even if it was a fair deal—heck, even if it was a great deal—that still represents a major loss of liquidity. All those Siege Rhinos and fetches and Ojutais that you could have used to keep up with Standard and make trades with to grind your collection are instead gone, replaced by a single monolithic Tundra that you can do exactly nothing with. You now have way fewer cards to trade with, and you're still a million miles from actually playing that Legacy deck. How are you going to acquire the other $1,500 in cards you need if you've only got $200 left in your binder to work with?
I'm not anti-Legacy or anti-Vintage. I think they're great formats that offer play experiences unlike what Standard or Modern have to offer. However, they represent money pits that make it very difficult to drag value back out of later on. Instead of sinking half of your collection's value into a handful of Legacy staples that you are unable to use, keep your binder fresh and agile. Use that binder to grow your collection's value and then, once you've got a healthy stash built up, convert it into a Legacy deck in one fell swoop.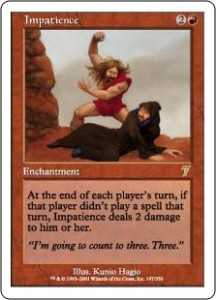 ---
MTGPrice will be offering coverage from the floor of GP Vegas! We're asking you, dear reader: what do you want to see? What type of information do you want from the biggest Grand Prix of all time? Tell us! Leave it in the comments or message me on Twitter at @wizardbumpin.
---