Let me preface this article with a warning. You're going to get sick of the puns in the title that are some variation on both the deck I want to discuss and boating because I'm doing a whole series on that whole a-rising-tide-lifts-all-boats motif way before I do. I promise. I. Promise.
Want me to spoil the deck I want to talk about by explaining the title to you? Sure, eat your dessert before you finish your salad—you're an adult and you can make your own decisions by now. I want to talk about decks that put counters on creatures in light of a few cards (rather than just one) from Magic Origins that are going to go off with these strategies. We'll look mostly at Vorel of the Hull Clade decks, but we won't limit ourselves to that.
The rest of this content is only visible to ProTrader members.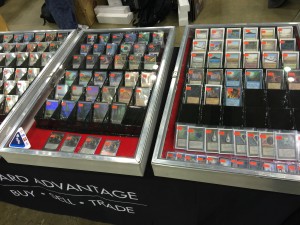 ProTrader: Magic doesn't have to be expensive.