Rumor on the street is that my article last week on credit buylisting was unlocked for everyone to see. Whether or not it was intentional, I'm delighted at the positive feedback I received on it. Due to popular interest, I intend to revisit this topic at a later date. I'm still actively testing my hypothesis—that anyone can turn store credit at one shop into greater store credit at another shop, and so on. Once I have some worthwhile data, I'll share some steps along my credit journey.
For this week, however, I believe something more timely needs to be discussed. Of course I am referring to Pro Tour Origins, which took place in Vancouver last weekend.
The rest of this content is only visible to ProTrader members.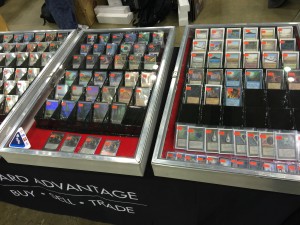 ProTrader: Magic doesn't have to be expensive.