Landfall is coming.
We're all already very aware of how much fun landfall can be. Who doesn't like to smash people in EDH with Avenger of Zendikar? That's such a cliche at this point that a reader of mine called its inclusion in a deck where I was doing crazy landfall shenanigans questionable, as if Avenger of Zendikar had jumped the shark. Screw that, landfall is awesome and landfalling feels good and I'm going to keep doing it. We're going to want to landfall a lot more in the future, and there are a lot of cards people are going to look back at coming up here pretty soon, and I think it's worth buying ahead of them. Battle for Zendikar is about to make it cool to landfall again, so let's be ready.
The rest of this content is only visible to ProTrader members.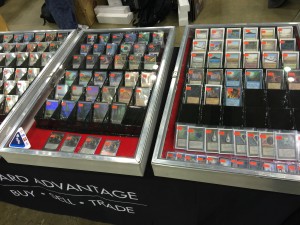 ProTrader: Magic doesn't have to be expensive.