A number of general strategies have tended to pay off on Wall Street over the past century. You know the type – diversify, buy what you know, focus on top and bottom line growth, be greedy when others are fearful, etc. While never guarantees, following these guidelines will generally lead you towards better, more consistent financial reward when investing.
Some MTG finance strategies parallel that of Wall Street. In Magic there's still benefit to diversification, for example. There are also unique strategies worth noting for this hobby in particular – pay close attention to Standard rotation, make note of when Modern season begins, buy and hold Power for the long term, etc.
But not all adages echoed across MTG financiers are permanent truths. Sometimes confirmation bias (a tendency to search for or interpret information in a way that confirms one's preconceptions) can cloud judgment and lead to incorrect conclusions. Even some of the most tried and true hypotheses can't be confirmed as general investing truth due to the dynamic environment we're in today.
This week I will touch upon a couple investing fallacies that I've personally bumped into recently, and how I'm shifting my investment strategy accordingly. I also haver a hypothetical question that will really shake up people's mindset (well, maybe).

The rest of this content is only visible to ProTrader members.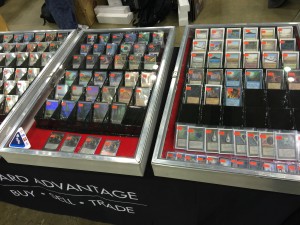 ProTrader: Magic doesn't have to be expensive.