By: Travis Allen
Do you remember Caw-Blade? If you played during the original Zendikar block, you surely do. It was a tremendously skill-testing deck, with the better pilot always able to edge out advantages over worse players.
Pros loved it because it gave them a tool to beat all comers, and the better player basically always won. Non-pros hated it, because half the room was playing the same deck and they didn't enjoy feeling like they had no chance whatsoever to beat a more talented opponent. Directly resulting from Caw-Blade's dominance was the banning of Jace, the Mind Sculptor and Stoneforge Mystic (except in the Event Deck, an extremely odd corner case to this day). History remembers Caw-Blade as one of, if not the, best Standard decks ever to find the inside of 75 sleeves.
Twin Blade was better.
The rest of this content is only visible to ProTrader members.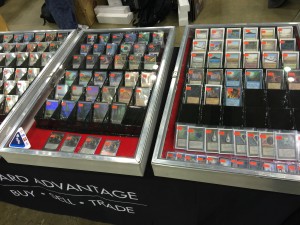 ProTrader: Magic doesn't have to be expensive.