I don't even know where to begin. I spent last week in Florida, enjoying a pleasant New Year vacation while largely disconnected from the MTG world, though I did check in from time to time.
I come home, and everyone's gone crazy.
The Buyouts
First, I want to link to Jim Casale's piece on the use of the word "buyout." In most cases, it doesn't mean what you think it means, and the negative connotation attached to the word doesn't always ring true.
Take, for example, Eye of Ugin and Eldrazi Temple. Sure, in the simplest terms they were "bought out." But rather than plummeting over the next week as the race to the bottom began and people saw that the market manipulation couldn't hold true, the prices actually held over the course of the week. That doesn't happen unless there's real demand for a card, and it's another bit of proof that shows that manipulating the market is not as easily done as many like to claim. Anyone can buy out TCGplayer and move the price of a card for a day, but all that really matters is where those prices settle after a few weeks or months. Simply raising the TCGplayer average doesn't make anyone a profit, and I've written before at length about The Myth of Making Money.
So where does that leave us today?

The rest of this content is only visible to ProTrader members.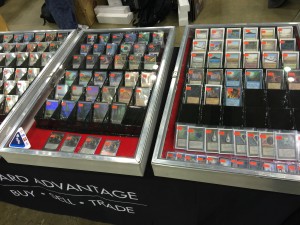 ProTrader: Magic doesn't have to be expensive.