by James Chillcott (@MTGCritic)
On the surface, this is a tale about an MTGFinance deal gone right, but this story is really about the things that can happen when you just go ahead and jump. It's about the people you meet, the places you end up and the benefits you reap when you step outside your comfort zone and take a risk while doing something you love.
Ultimately, this is my letter to you, dear reader, issued in the hopes that you will ping me back one day with the details of your own awesome Magic adventure, so that I may smile with the knowledge that I have stood where you stood and felt some of your joy.
Finding a Buyer
As you may recall, last we left this matter, I had just finished tallying the retail value of the collection after a week of hectic sorting, sleeving and labeling. You can read all about the initial deal here.
The rough retail tally of the cards over $1 at this point was about $43-44K USD. Moving into sales mode, I quickly established that at TCG NM Low, the price the cards would likely need to be priced below to move quickly, the value was closer to $39K. (Note that this is not the same as TCG Low, which doesn't account for the cards being NM. I have long considered TCG Low a foolish statistic, since it has little in common with the price of the lowest available NM copy, but that is another article entirely.)
Now with a collection this large, there were basically three ways to get it sold:
Sell the collection piece by piece and get top dollar in exchange for significantly more time spent, while potentially enjoying some longer term appreciation in card values
Break the collection down into lots and attempt to find an interested buyer for each logical assortment
Sell the entire collection in one go to a vendor or super-collector
Given my fairly intensive day jobs running a web agency and a social commerce startup, Option 1 was quickly put aside. Most weeks I'm already maxing out on MTGFinance time, putting in 5 hours or so buying, selling and writing about the hobby. The prospect of having to at least double that time commitment was just not realistic.
I did spend some time considering the smaller lots option, especially given the large chunks of value tied up in the 60+ NM dual lands, judge foils, Modern and Legacy staples, and casual cards. Had the collection been composed of a plethora of fully formed decks, parceling might have been the better route. Ultimately however, these chunks proved to still rest in the $2500-10,000 range; too large for anyone but dealers to be interested. And dealing with dealers meant accepting their margins, so I ultimately resolved to attempt to unload the collection at a 30% discount.
Now in my experience, when you really want to move some Magic cards quickly, you need to cast as wide a net as possible. As such, in early August I posted details on the collection on various message boards, Facebook, Twitter, Craigslist and Kijiji. As part of my sale prep, I had created a massive spreadsheet on Google Docs, allowing for easy perusal of the collection, including TCG NM Low pricing on each card, and multiple tabs to allow interested parties to sort by set or by card value.
I also made contact with a few local vendors, but the rough offers I received back were much lower than expected. Part of this was likely because Toronto vendors already enjoy consistent access to staples at a steep discount from our large player community and carry significant inventory, but also because Canadians were still wrapping their heads around the ongoing currency exchange shift which is forcing them to rethink their dependency on SCG and TCG pricing at par. Getting a local shop to swallow my conversion math, knowing they would be fighting upstream to pass along that pricing to the local player base just left us too far apart.
Several contacts in the US came back with more reasonable offers in the $22K to $28K range, but when push came to shove, after three weeks of tire kicking, no one was actually ready to produce the funds and close the deal.
Heading into late August, I was on the verge of an extended trip to Bulgaria and Turkey, so I shelved the sales efforts and decided to regroup in the fall.
As it turned out it was nearly November by the time I managed to get active on selling the Super Collection again. This time I narrowed my focus to message boards trafficked by vendors and the high end Magic group on Facebook.  With an increasingly busy work schedule, and a growing backlog of MTGFinance tasks associated with my personal collection, I talked to my financing partner and we agreed to target a pre-holiday season sale in the $22-$25K range. This price tag on the collection seemed most likely to ensure a dealer would see the value and make a move as it represented a margin closer to 40% than 30%.
Through early November, I fielded about a dozen more tire kickers, with four of the suitors coming forward with solid bids and a commitment to closing the deal. One offer was over $25K, but with the caveat that they couldn't close/take delivery until February '16. In my experience, folks that need time to raise funds are at the mercy of their funding sources, so we took a pass. The rest of the offers were all between $23K and $24K, with most requiring that I drive the collection across the US border and travel 10-16 hours, mostly to parts both cold and unknown to me.
And then there was Matt, a frequent poster in the High End Facebook thread, a man committed enough to the deal to send a deposit, sign a contract for $23,500 and set a meeting place in sunny California for early December.
Can you say "sold"?
Prepping For Success
There are versions of a $25,000 Magic collection that would be nearly impossible to easily transport on a plane, but fortunately for me, a lot of the value in the Super Collection was associated with a two-row cardboard box full of hard cases containing all the cards over $20. The rest of the cards had either been single sleeved (cards over $5) or put into penny sleeves in sets (cards under $5). Sadly, I had taken the initiative on pricing every last card, only to realize that my buyer would almost certainly want to reprice them.
At first I thought I could get away with leaving the rest of the cards in the two-dozen fat pack boxes I had used to organize them by set, but a bit of experimentation quickly showed that fat packs in a suitcase would result in far too much card damage due to the overabundance of space between card and box top.
A trip to 401 Games in Toronto, revealed the solution. Packed tightly, hard acrylic 250 count Ultra Pro storage boxes were perfect travel containers for the perfect sleeved portion of the collection. I needed 40 or so of them to house the majority of the cards, but it was a reasonable investment given that the airline would never insure my bags for their true value. By stacking and taping together the 250 count boxes, I was able to easily fit most of the collection into two large suitcases, reserving the most expensive $20K worth of hard cased cards to travel with me in a large backpack. This also allowed me to resell the Fat Pack boxes, many of which were old and in demand.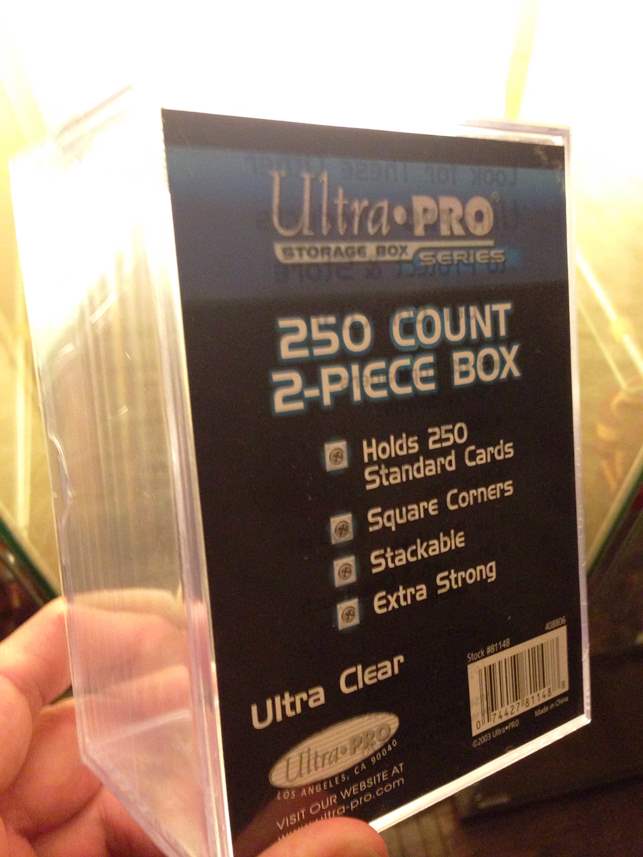 With a signed contract and deposit in hand, along with a specified delivery date, time and location, I realized that my four day round-trip was going to allow me plenty of time to explore. The suburb of Los Angeles set to host our deal was about an hour out of town, but with a vibrant city at my disposal, I decided to stay in West Hollywood and accept a longer commute to the drop-off. A decent last minute flight price and a visit to AirBnB later, I had my trip booked.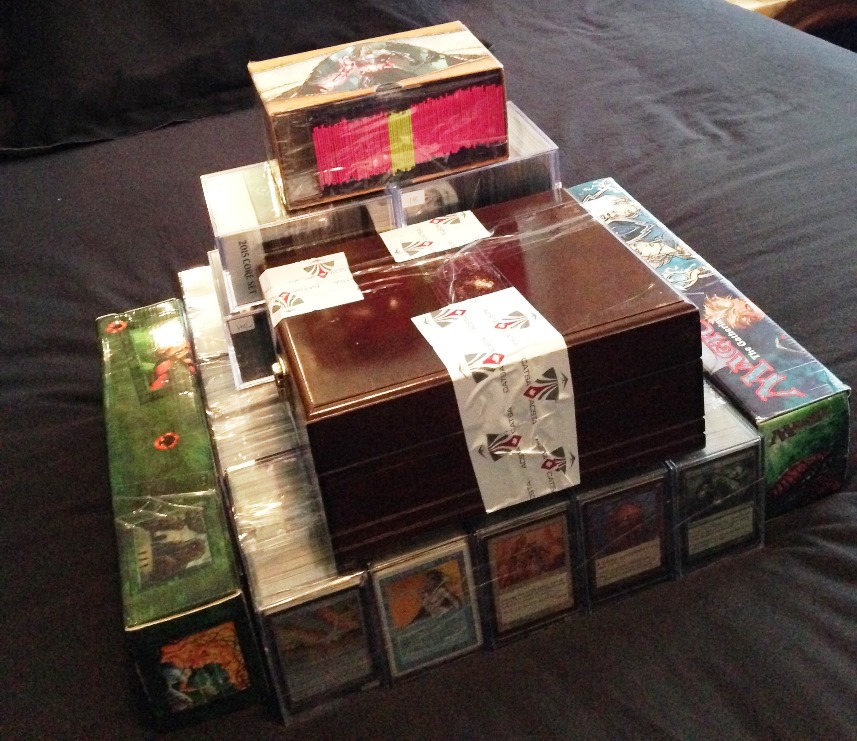 The Fruits of our Labors
I had to put time aside from my work and personal life to make the trip to L.A., and I was a bit stressed from my desire to see the deal work out as intended, but one step into a stunning California afternoon in mid-December was all it took to reform my resolve to have an amazing time getting this thing done.
As a sidebar, let me just remind you that Magic is unique among nerd hobbies in its' ability to encourage travel and new experiences. Ask the Brainstorm Brewery crew how fondly they remember their time at Grand Prix Vegas last year or ask the pros how they feel about their trips to Hawaii, Japan or the time they got to rock a Pro Tour on the Queen Mary to get a sense of the potential. Sure, pro teams gather early overseas to get in a maximum of practice before a big tournament, but they're also putting in valuable time with some of their best friends, eating, laughing and enjoying the wider world beyond the cards.
Following in that fine tradition, I dropped off my gear and headed straight for the Tempest Freerun Academy north of LA. I've been a parkour practitioner for almost a decade, and Tempest is one of the best indoor training facilities on the planet, so I looked up a few contacts and enjoyed an awesome evening with some of the most friendly monkeys you could ever meet.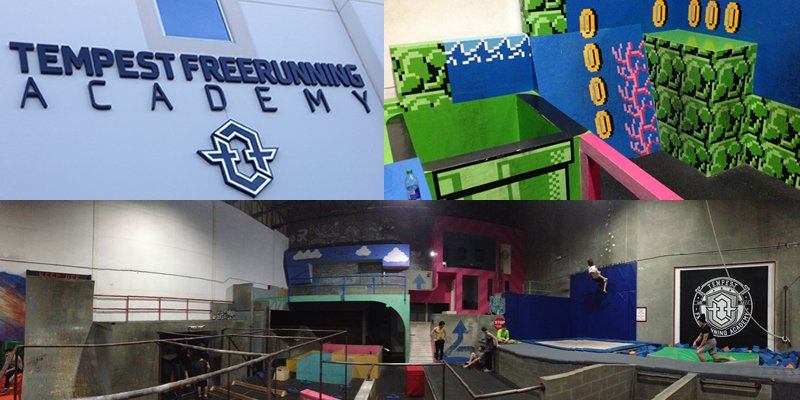 Next I checked out the events going on around the premier of The Force Awakens at the storied site of Mann's Chinese Theatres in Hollywood. The Disney store was stocked with some figures I'd had trouble finding at home, so I scooped those out with a smile and headed over to Birch, one of the best value restaurants in Los Angeles. By any measure, from ingredient quality, to presentation to flavor, this is the spot you want to check out if you're on the West Coast. My rabbit baklava was sublime and magic cards paid for that. After dinner I headed over to Ameoba Records, one of the last great American record stores.
The next morning, I rolled up on one of the longest running flea markets in L.A., enjoyed a wicked Vietnamese fusion burger at a foodtruck, tracked down some vintage lingerie for my lady and stumbled on a dude selling a huge pile of vintage Transformers, which as it so happens, are the only collectibles I love more than Magic. With the market closing shortly, I managed to swing a deal on about $500 worth of robots for $280, and set myself up to cover my meals on the trip via a little Ebay flipping.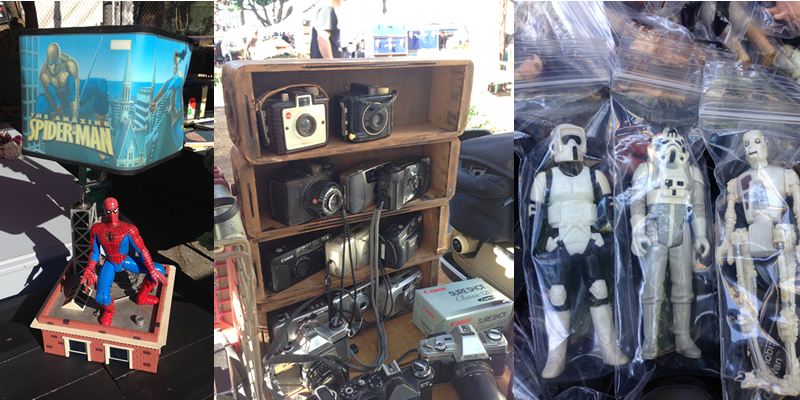 In the afternoon I took a tour of the various nerd shops around the north and west ends of the city, and managed to track down a few solid deals on cards I am actively speculating on.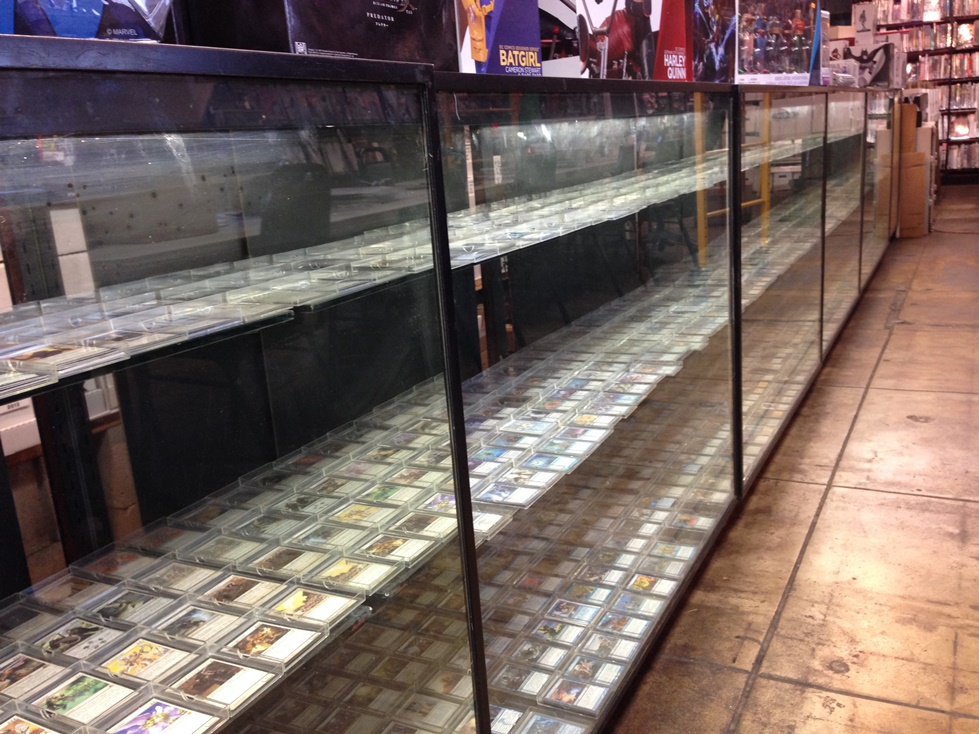 That evening I headed over to Universal Studios City Walk, picked up a few rare collectibles on the strip and then took in Creed all by myself with a huge bag of popcorn. A long sleep later, I was ready to get this deal done once and for all.
Delivering the Goods
Matt is a custom car guy, a mechanical engineer and an online Magic dealer, who's moving a few thousand a week via the usual channels. He bought the Super Collection mostly for resale as part of his usual sales activities, but it was pretty clear a few of the more choice pieces were going to find a home in his private collection. His town is a charming hour drive north of Los Angeles, in the shadow of some of the most beautiful mountains you can imagine, and I find it hard not to envy the folks who run to work there when it's -40 back home.
Matt and I hit it off right away, to no real surprise. We're both guys in our mid-30's that grew up loving Magic, super heroes and things that go vroooom. He's 6'8″ and could eat me as a snack if he wanted, but that didn't stop us from wasting a bunch of time reminiscing over every sweet card he pulled out of the collection as we tried to confirm the haul. The cards are well sorted and line up precisely against the list in our contract, so the tally is smoothly achieved in just a few hours. In the end, a banking snafu ends up forcing me to delay my trip home by a day, but I've got cash in hand and Xmas shopping to do so it's no big thing.
All of a sudden it's Monday afternoon and I'm standing in the parking lot of a bank in California handing a man $40K in Magic: The Gathering cards. The sun is shining, we're both smiling as we shake hands and I leave knowing we'll likely stay in touch, men of like minds with giant piles of cardboard in their closets.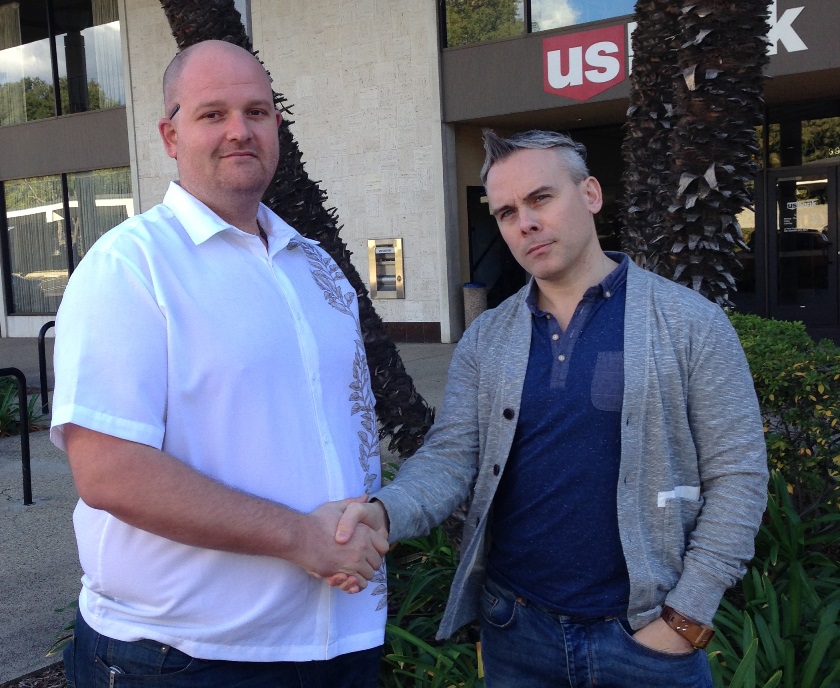 The Final Tally

In the end, the numbers worked out for all involved.
The original seller got $14.25K up front, in cash, and never had to move a muscle to find a better deal or sell the cards individually. He could likely have found a deal for up to +5K, but would have had to rebuild contacts, research the market, sort and price 50,000 cards, and basically take on the work that took place further down the line.
My financing partner put in $14.25K in July, and received back $18K in less than 6 months, based on his guaranteed claim to the first $17.5K and 25% of the next $6K, minus $1K in expenses that he covered as agreed (flight, hotel, rental car, supplies).  This resulted in a 26% return on his funds, or the rough equivalent of a 50% annualized return. During that same period, the stock market fell nearly 10%, and he got his money back just in time to reinvest in some temptingly low stocks.
My buyer took on approximately $40K in inventory, with a solid 40% margin intact as he pieces the cards out during his normal day-to-day online sales activities, and just before Modern season boosted prices on a plethora of cards.
As for me, I traded about 40 hours of work, mostly while watching Netflix in my off hours, for $4500USD or about $6300 in my local currency (CDN). All told, that's about what I make per hour at my day job, and it certainly won't impact my bottom line very much. I did however, hold aside a couple of sweet cards for my own collection, and there are still 35,000 bulk cards to reap some benefit from. On a pass this week, I found an Arid Mesa, and $200 more in assorted goodies I missed on earlier passes, so the mine isn't closed.
Ultimately, one of you may have logged a better result, had you parceled out the collection a card at a time. At least on the surface, the revenues would have been higher. The time factor however should never be underestimated. Even as a student you need to value your time at minimum wage or whatever you could be making elsewhere. In my particular case, I need to balance the additional profit against the dozens or hundreds of hours I would need to spend trying to squeeze every penny out of individual sales when I could just be focusing on my mainline responsibilities as a well paid web executive.
More to the point, I met some great people, enjoyed an amazing trip to California in the middle of a cold Canadian December, and did it all for free while making a solid payday fooling around with the hobby I've loved since I was a teenager. And that, my friends, is the greatest prize of all.
(p.s. If there were cards in the Super Collection any of you were after, say 7th foils, dual lands or various Modern/Legacy staples, I'd be happy to put you in touch with their new owner, who I'm sure will provide value pricing to move them along.)
James Chillcott is the CEO of ShelfLife.net, The Future of Collecting, Senior Partner at Advoca, a designer, adventurer, toy fanatic and an avid Magic player and collector since 1994.