By: Cliff Daigle (@WordofCommander)
I love this time in a set. Prices are wildly changing as preorder hype dies down and new pieces show up in familiar decks. This is the time to maximize both sides of the adage to "buy low, sell high."
I remain a firm believer that prices in this set have nowhere to go but down. I'm starting to suspect that Archangel Avacyn may be the outlier, since she's good in any deck that can cast her, control, aggro, anywhere. Plus, there's a lot of people picking her up for casual decks, and that makes her supply even lower. Might be my biggest mistake in predicting this set, but we will see.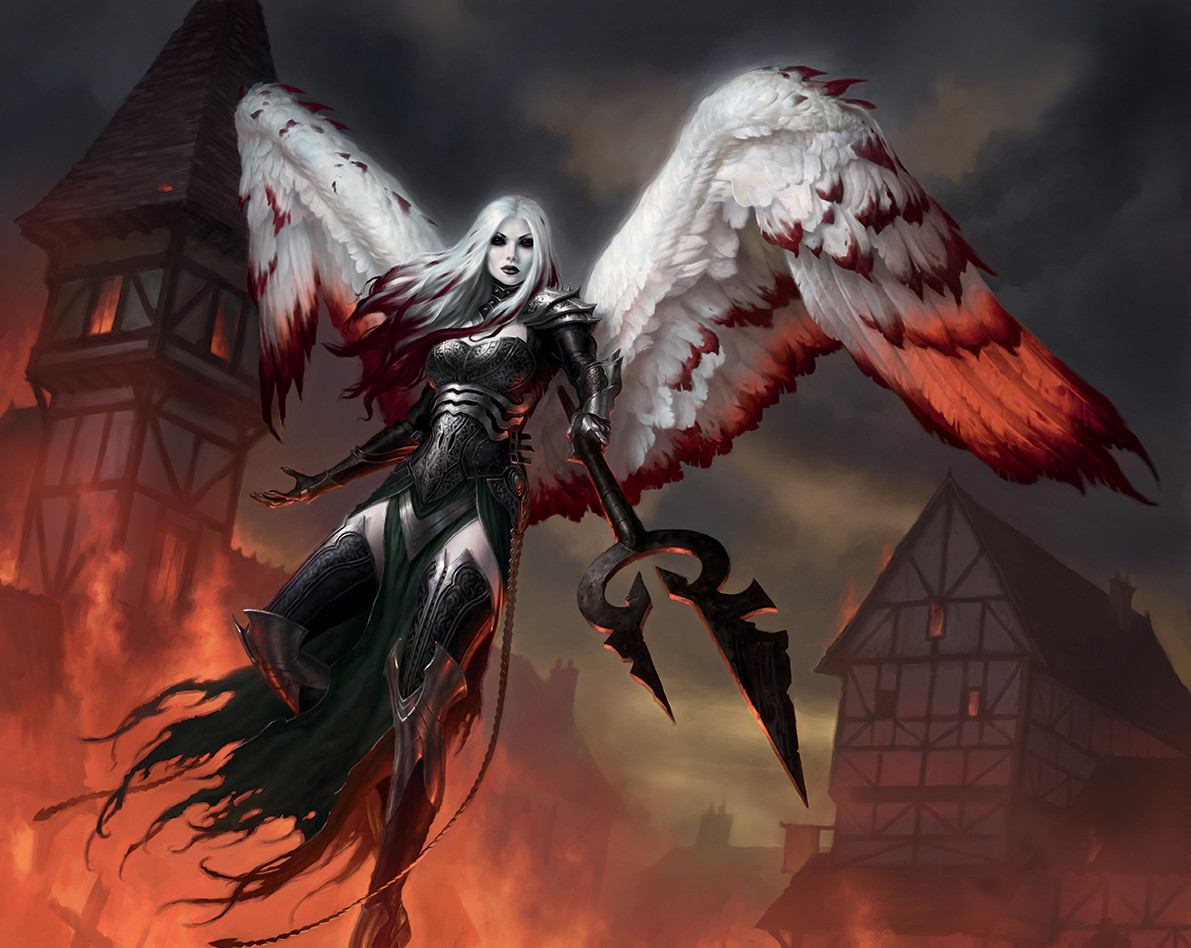 This week, I want to share with you some cards that I want to be picking up, either for the short term (unload in a few months) or the long term (sock them away and don't think about them for at least 18 months) increase in value.
Some of these you've heard before, I imagine, but when great minds all think alike…
Blade of Selves ($9) – Now this carries a certain amount of risk. It's a card that is popular in Commander, but I suspect that a foil version is lurking. Myriad is an ability that could show up in Conspiracy 2, for example, or this could be a judge printing in a year, as did happen with Dualcaster Mage.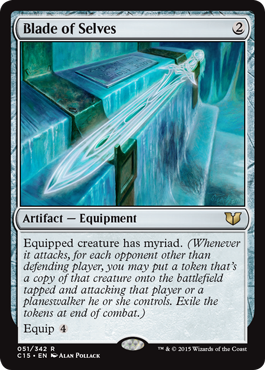 That said, there's nowhere for this to go but up. There's not enough value in the RW deck to make it worth cracking for the singles, and we aren't far from a new Commander set stealing the show. Picking these up now at $9, and I'm hoping that in about a year they are $15 or more. Remember that these can't spike due to Legacy play, as Myriad is multiplayer-only.
Foil Alhammarret's Archive ($9) – This is a card that will cause Commander players to go green with envy and also draw a giant target on someone's head. You want these cards in long-term storage, because they are going to slowly creep upward in value. The name also makes it difficult to reprint easily.
Foil Dark Petition ($7) – This is a hunch of a card, but hear me out. This is a card that only can get better, as the cards around it improve. It's much like how Birthing Pod got better with each set, as new and improved creatures were around. Dark Petition has potential, and if it spikes in Modern or Legacy, the foils will hit a higher value. If you're into percentages, the nonfoil is just over a dollar and all you'll need is one on-camera deck to spike it to $5, if not higher.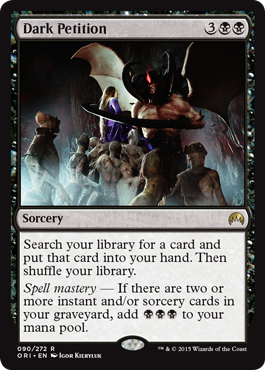 Wasteland Strangler ($1.30) – Nice Ancestral Visions, bro! At that point, if you're killing a creature and binning the Visions, that's about a virtual 4-for-1. The nonfoil is not going to be as pricey, since it was a rare in Battle for Zendikar and not Oath of the Gatewatch, but this is a very good card in the right setting, and it's cheap to pick up.
Kiora, Master of the Depths ($3) – A general rule of thumb is to pick up some planeswalkers when they drop below $5. This is Kiora's second card and she's still doing some very Simic things. I don't see her spiking in Standard but I do see her growing over time. She's terrible at protecting herself but awesome at gaining you value.
Foil Bring to Light ($7) – I don't like the nonfoil as much, since it lacks appeal to non-magpie-type Commander players. It looks far sweeter in foil, too. This is a card that can find so many amazing plays, so many needed plays. Everything from that Hallowed Burial to wipe the board or to find Tajuru Warcaller in the five-color Allies deck.
It's also worth mentioning that this card has gotten to this foil price just off of casual appeal so far. If it gets used in Modern (or heaven help us, Legacy) then the sky is the limit.
Foil and nonfoil Eldrazi Displacer ($3/$11) – I have to admit, I think this card is amazing in any format where creatures are good. It's a small-set rare, so it's got potential, and the possibilities with this card are fantastic. For one, it's better than the Commander in a Roon of the Hidden Realm deck, and watch out if Training Grounds lands. At that point, it's better than Deadeye Navigator!
We love our blinkers. I'm a little surprised no one tried to break this with Siege Rhino when they were legal together.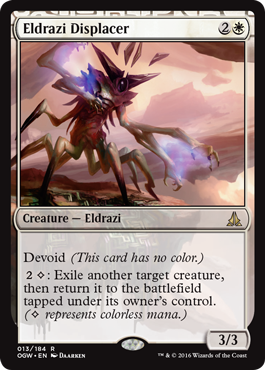 Foil Zendikar Resurgent ($3.50) – I love this card so very much. I've expounded before on my love for decks that are heavy on creatures, and this solves one of the biggest problems with Soul of the Harvest: You run out of mana before you run out of creatures. I can only imagine the hijinks that are going to ensue with this in an Animar, Soul of Elements deck.
Foil Jori En, Ruin Diver ($3.50/$9) – This was in Todd Anderson's U/R deck that also caused a spike in Pyromancer's Goggles, and there's a lot of potential here. The ability to tack 'draw a card' onto the second cheap spell each turn, particularly removal spells, is really good in Constructed formats.
Unsurprisingly, it's also really good in Commander and Cube, which is why the full-art version is rather high as those promos go. It's a color combination that can be played a lot of ways, and it doesn't take much to be pure profit.
That's all for this week, see you next Friday!