One of the things I like best about PucaTrade is how easily I can mine my collection for value. I've been playing a long time, and while I have more valuable things to send out, there's not much that feels better than sending out a stack of commons for full value. Some of these buylist for decent money, but I really like getting bonuses for the simple effort of rifling through old draft chaff.
So I'm going to get through Scars of Mirrodin block today, and there's some surprising stuff in there. If you find it relaxing to sort through a thousand-count box and pluck out twenty bucks in value, this is how to get that feeling.
A reminder that these are not the most valuable cards from their expansions. These are the ones higher on the want list, so these are the ones that will not linger long on your have list. Find them, send them, and profit.
The rest of this content is only visible to ProTrader members.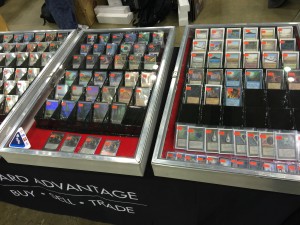 ProTrader: Magic doesn't have to be expensive.