Readers! Every week I get hundreds of e-mails from adoring fans asking me how I can possibly generate 2 articles and 2 podcasts a week and still have time to be a loving and devoted husband, supportive and nurturing father and a borderline functional alcoholic. The secret is that I have developed a method for sniffing out valuable Magic specs before they happen and it can save a lot of time during the day. It's a little difficult to explain my thought process all the time, so I thought I would take you through my process a bit which may be instructive. There's a madness to the method and I want to let all of you in on it. I present to you – my unabridged thought process on article day.
Step 1
Let's cruise by EDHREC and see if there is anything obvious going on.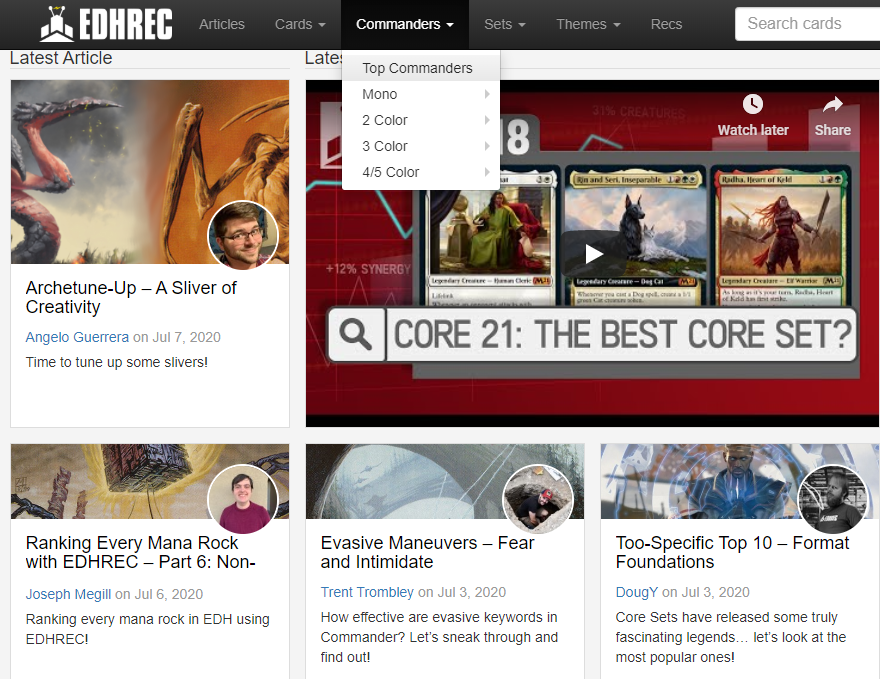 The rest of this content is only visible to ProTrader members.
To learn more about being a ProTrader, click here to see all the benefits.
ProTrader: Magic doesn't have to be expensive.