Yes, I realize we're two weeks away from Halloween but I have a whole bunch of things I can't wait to buy from Zendikar Rising. I tend to think of this as presents to my future self, because past Cliff is a very thoughtful and value-conscious person.
Some of these cards have hit their bottom, and others have a little farther to fall. Let's get into it, shall we?
The rest of this content is only visible to ProTrader members.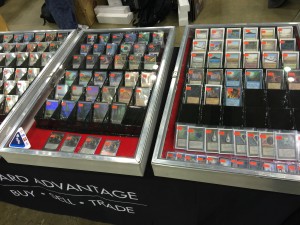 ProTrader: Magic doesn't have to be expensive.
Cliff (@WordOfCommander) has been writing for MTGPrice since 2013, and is an eager Commander player, Draft enthusiast, and Cube fanatic. A high school science teacher by day, he's also the official substitute teacher of the MTG Fast Finance podcast. If you're ever at a GP and you see a giant flashing 'CUBE DRAFT' sign, go over, say hi, and be ready to draft.