This holiday season, I want to express my love and appreciation for everyone who reads the words that we all post weekly. It's a lot to do, to make weekly content, and I'm happy knowing that so many people enjoy the work we put in around here.
So this week, I have a list of gifts that I hope you get this coming year, and why we'd appreciate such generosity.
The rest of this content is only visible to ProTrader members.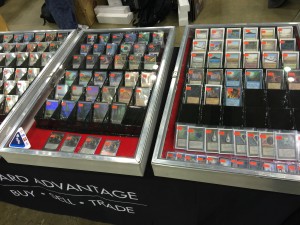 ProTrader: Magic doesn't have to be expensive.
Cliff (@WordOfCommander) has been writing for MTGPrice since 2013, and is an eager Commander player, Draft enthusiast, and Cube fanatic. A high school science teacher by day, he's also the official substitute teacher of the MTG Fast Finance podcast. If you're ever at a GP and you see a giant flashing 'CUBE DRAFT' sign, go over, say hi, and be ready to draft.