I don't think you should be buying anything from Dominaria United right now. There might be something in the set that's going to grow based on multi-format usage, like Ledger Shredder or Unlicensed Hearse, but for the most part, prices are about to take a bath.
What I'd like to focus on is the cards in Streets of New Capenna that are currently underpriced compared to their usage in Modern, Pioneer, Standard, and especially Commander. We've had about five months since the set came out, and prices have stabilized nicely. Even if things dropped about 10% more before flattening out, I'd feel good about where I bought in.
The rest of this content is only visible to ProTrader members.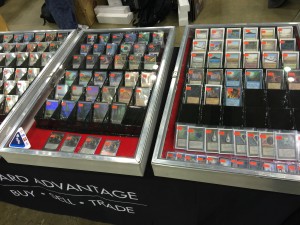 ProTrader: Magic doesn't have to be expensive.
Cliff (@WordOfCommander) has been writing for MTGPrice since 2013, and is an eager Commander player, Draft enthusiast, and Cube fanatic. A high school science teacher by day, he's also the official substitute teacher of the MTG Fast Finance podcast. If you're ever at a GP and you see a giant flashing 'CUBE DRAFT' sign, go over, say hi, and be ready to draft.