Here we are, everyone, another installment of 'How rare is rarer than mythic rare' and I think you'll be pleasantly surprised by some of these numbers. Things aren't as insanely rare as they used to be, and yet they are still going to require a lot of packs to get what we want.
This set has TWO subsets of cards we care about: the Transformers subset and the Retro Artifact set. Each of those sets has chase versions too! There's a lot to keep track of, but luckily, I've gotten good at parsing small details and figuring out some approximate drop rates for these cards.
So let's dive into the odds and the math and the likelihood of getting the cards you want!
The rest of this content is only visible to ProTrader members.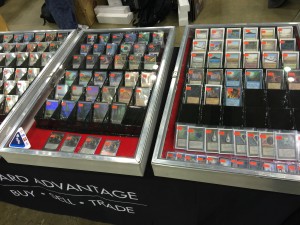 ProTrader: Magic doesn't have to be expensive.
Cliff (@WordOfCommander) has been writing for MTGPrice since 2013, and is an eager Commander player, Draft enthusiast, and Cube fanatic. A high school science teacher by day, he's also the official substitute teacher of the MTG Fast Finance podcast. If you're ever at a GP and you see a giant flashing 'CUBE DRAFT' sign, go over, say hi, and be ready to draft.