If you are feeling burned out on Secret Lair purchases, that's valid. It's been a never-ending stream of cards from the fire hose, with Universes Beyond and Post Malone and 30th Anniversary Countdown, plus everything else that's come along in the six months before that.
We had something interesting happen, though. A Festival-In-A-Box (hereafter known as FIAB) was released for the Magic event in Philadelphia in March. The last time a FIAB went on sale, it was gone in hours. This time…it's still available days later, and I want to get into why. What's changed? Is there still value to be had? Was there ever value? Let's get into it.
The rest of this content is only visible to ProTrader members.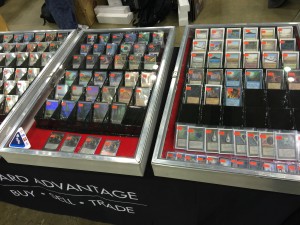 ProTrader: Magic doesn't have to be expensive.
Cliff (@WordOfCommander) has been writing for MTGPrice since 2013, and is an eager Commander player, Draft enthusiast, and Cube fanatic. A high school science teacher by day, he's also the official substitute teacher of the MTG Fast Finance podcast. If you're ever at a GP and you see a giant flashing 'CUBE DRAFT' sign, go over, say hi, and be ready to draft.