The Modern hype is here and it's very much for real. I am embarrassed for even momentarily suggesting Modern may be hitting a plateau as far as interest is concerned. Last week I went as far as to use wishy washy language surrounding my prediction for how Modern cards would perform come 2016. Clearly, Modern season is going to offer up significant opportunity. And with record breaking Star City Open attendance in Cincinnati this weekend (1,022 participants) it's clear there's more growth ahead.
All that said, it's really interesting to see which cards have already began ascent and which have remained stagnant. Even with some metagame evolution, a large portion of the mainstays of Modern should still be relevant – Affinity, Tron, Splinter Twin, Infect, etc. Yet when I review the top movers so far in 2016, I'm seeing almost all the growth thus far occurring with Eldrazi cards, presumably due to the current block.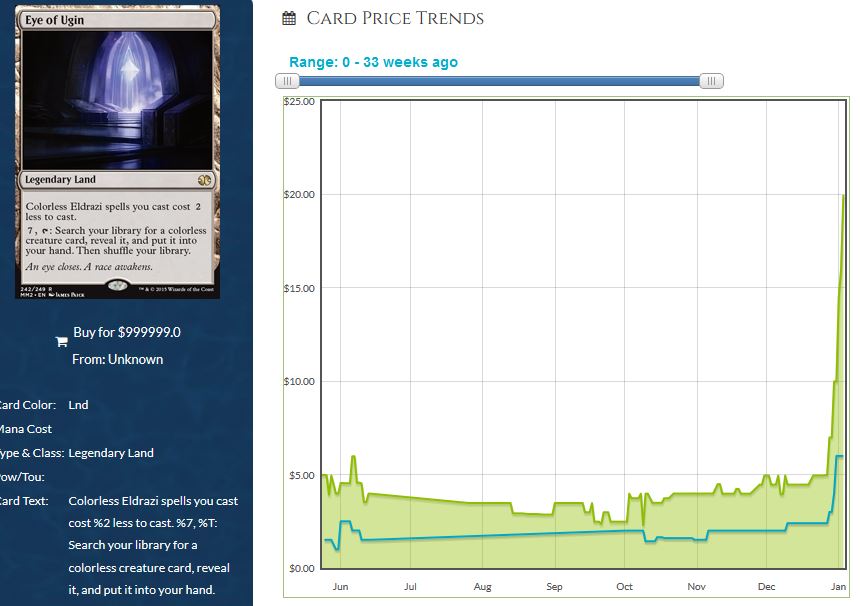 Despite being narrow in scope, I believe the data out there is strong enough to conclude Modern will once again be a lucrative format to speculate on. But the train is already leaving the station – in fact, it's already nearing its final destination on stuff like Eye of Ugin and Eldrazi Temple. With that in mind, I'm going to look to a couple ideas that are still worth pursuing as the Modern hype rapidly approaches its peak for the first half of 2016.

The rest of this content is only visible to ProTrader members.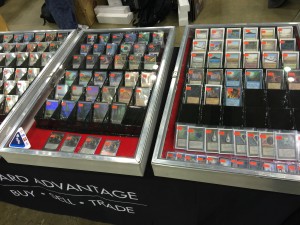 ProTrader: Magic doesn't have to be expensive.