ADVERTISEMENT:
I've got boat puns for days. You can't escape the boat puns. It's like the boat puns are a boat and you're just some guy in an inner tube. Nice inner tube, idiot. I've got a whole navy of puns.
You know what's even better than boat puns, besides "nothing"? Making money. Dolla dolla bills, y'all! I mean, if you want to make money in larger quantities than single dollars, that's on you. You don't want to end up like Pablo Escobar, spending six grand a month on rubber bands to hold all of your money. If you used hundreds, you could get that down to $60 a month, which is way more reasonable. Or you could reinvest that cash in some sicko EDH staples and make your money work for you.
The rest of this content is only visible to ProTrader members.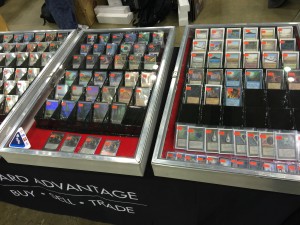 ProTrader: Magic doesn't have to be expensive.
MTGPrice helps keep you at the top of your game with our daily card price index, fast movers lists, weekly articles by the best MTGFinance minds in the business, the MTGFastFinance podcast co-hosted by James Chillcott & Travis Allen, as well as the Pro Trader Discord channels, where all the action goes down. Find out more.
ADVERTISEMENT:
Please follow and like us: