ADVERTISEMENT:
By: Travis Allen
@wizardbumpin
---
Don't miss this week's installment of the MTG Fast Finance podcast, an on-topic, no-nonsense tour through the week's most important changes in the Magic economy. And if you enjoy playing Magic, make sure to visit https://scry.land to find PPTQs, SCG Opens, and more events on an interactive map with worldwide coverage. Find Magic near you today.
---
Well, uh, so much for a fresh, new, exciting Standard, eh? It's not much of a stretch to say that nearly everybody, even those that wouldn't have cared for the decision, were expecting a ban on Felidar Guardian. After Wizards openly admitted that it was a mistake in the first place, and seeing that it's now nearly 40% of the metagame, and possibly an even larger percentage of Standard top eights, how could they not get rid of the combo? Removing Copy Cat would dramatically open up the format for all sorts of strategies to try and find their home, an excellent recipe for a Pro Tour.
Instead, Wizards changed nothing in Standard, and we're left with existing Standard + Amonkhet, rather than New Standard. While Amonkhet brings new tools to the table, (and I find myself wishing I could reasonably spec on Manglehorn), I'm suspect that we'll really see any especially exciting shakeups. Our most likely universe is the one in which there's a bunch of Copy Cat and Vehicles players, each with some clever tech for mirrors, and then 10% of the room playing something different, of which one or two will manage to make T16.
ADVERTISEMENT:
It's disappointing, especially from a market perspective, but what can you do? Join us again in about two months when we go through this song and dance once again. For today, I'm going to skip Standard, simply because I'm not sure where to turn. Glorybringer is already up to $5, and beyond that, a lot of pros are talking on Twitter about just locking Copy Cat now and moving on to drafting. Once I have a better idea of what changes to Standard may look like, I'll start covering cards over there.

The rest of this content is only visible to ProTrader members.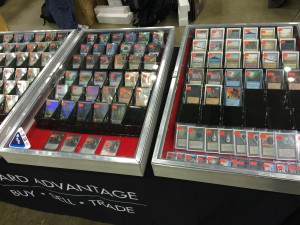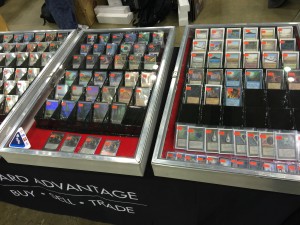 ADVERTISEMENT:
ProTrader: Magic doesn't have to be expensive.
Track your collection's value over time, see which cards moved the most, track wishlists, tradelists and more. Sign up at MTGPrice.com - it's free!
ADVERTISEMENT:
Please follow and like us: