Several witty titles floated around my head for this article, mostly some kind of lame pun involving the word "fetch," but then I decided it just wasn't ever going to happen, so here we are.
Anyway, there's nothing wrong with straightforward, is there? And that's where I want to be this week: some good, old-fashioned analysis of Standard's five most important cards, the fetch lands from Khans of Tarkir.
And I will. But first I figure I would be remiss if I didn't mention the state of Standard after last weekend's first preview of it.
The rest of this content is only visible to ProTrader members.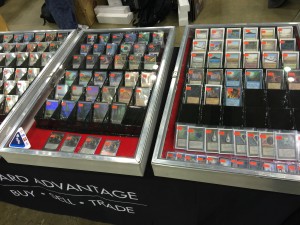 ProTrader: Magic doesn't have to be expensive.