I get just about all of my cards on PucaTrade these days. The service isn't perfect, but it has powered up my collection and helped me get rid of tons of hard-to-move-but-technically-valuable stuff. I am unequivocally a fan, and think that PucaTrade rightfully plays a significant role in today's MTG finance landscape.
One of the biggest criticisms of PucaTrade I see  is that it is difficult to get desirable cards, especially without paying out a bonus. While this is true to an extent, I have personally received a number of cards that I would not have sent out without receiving a bonus myself. It does happen, and I'll be sharing some of those nice pickups with you in a bit, but first let's go over the currency.
The rest of this content is only visible to ProTrader members.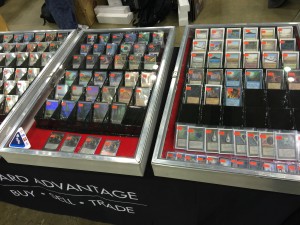 ProTrader: Magic doesn't have to be expensive.