It couldn't have been all my doing. At least, not directly. Whether or not I sparked action is a separate matter.
Of course I'm talking about recent arbitrage opportunities. Many that I have cited in the past have dried up, especially on stuff like Alpha and Beta.
But I'm sure it didn't take much to impact market pricing on older and more obscure cards. When a store is trying to stock up on near mint Alpha rares, it doesn't take more than a copy or two to motivate them to drop their buy prices. Even giants like Star City Games can't possibly want to sink more than a couple hundred dollars into stuff like Alpha Chaoslace.

As a result, previous blanket statements I've made in the past no longer hold true. Since I wrote an article on Alpha and Beta buy lists a couple months ago I've noticed many price cuts at Star City Games and, more notably, Channel Fireball. When I noticed strong buy lists I made sure to cite them for our ProTraders. Now that trends reversed some, I wanted to make sure I doubled back to this topic to provide a timely update.

The rest of this content is only visible to ProTrader members.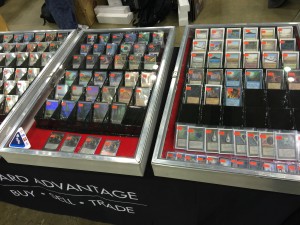 ProTrader: Magic doesn't have to be expensive.